WILD GREECE
Hiking the Píndhos Mountains of Northwest Greece, set in the Zagóri National Park. Home to wolves, bears...and dragons? This journey explored the region via a circular 4-6 day walk including picturesque villages, the thickly wooded 20km long gorge and wild mountain landscapes.
Travelling light is a necessity on a trip like this, carrying all gear, and the shots were all taken with a compact mirrorless camera, packed alongside a portable GorillaPod tripod and few accessories including an ND filter I'd picked up to have a go with.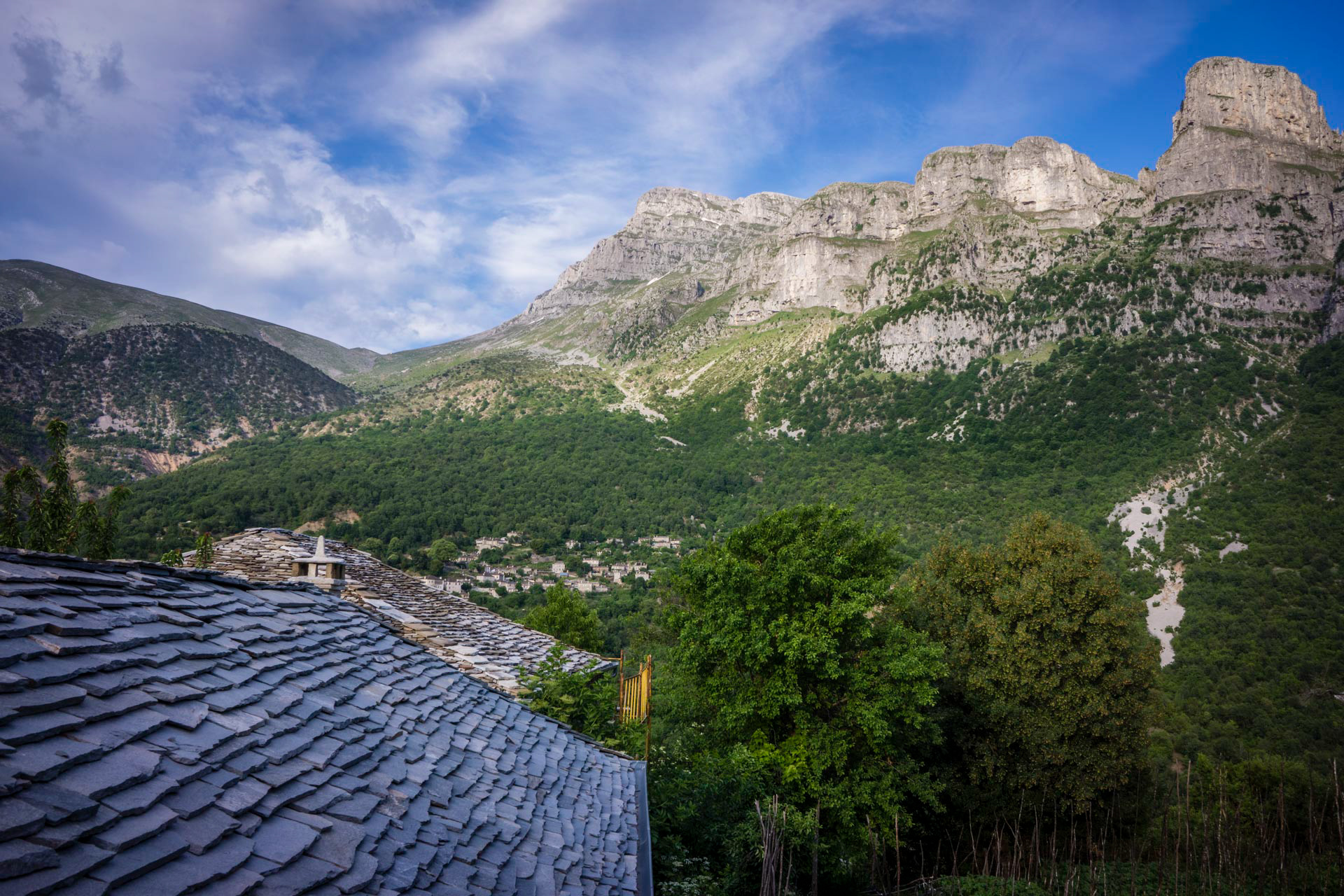 VILLAGES & BRIDGES

Zagori is home to around 45 hospitable mountain villages; many centred around a shady town square with a huge old plane tree.  Traditionally the villages were connected by mountain roads and a series of stone arched bridges, but it can still be a long way round to reach the neighbours across the valley.

The typical solidly built houses are slate roofed; the slates held in place by their own weight: hard to maintain I'm sure, but very attractive. Our route gave us a few nights in Monodendri, Papingo and Tsepelovo as well as an evening in Astraka mountain refuge.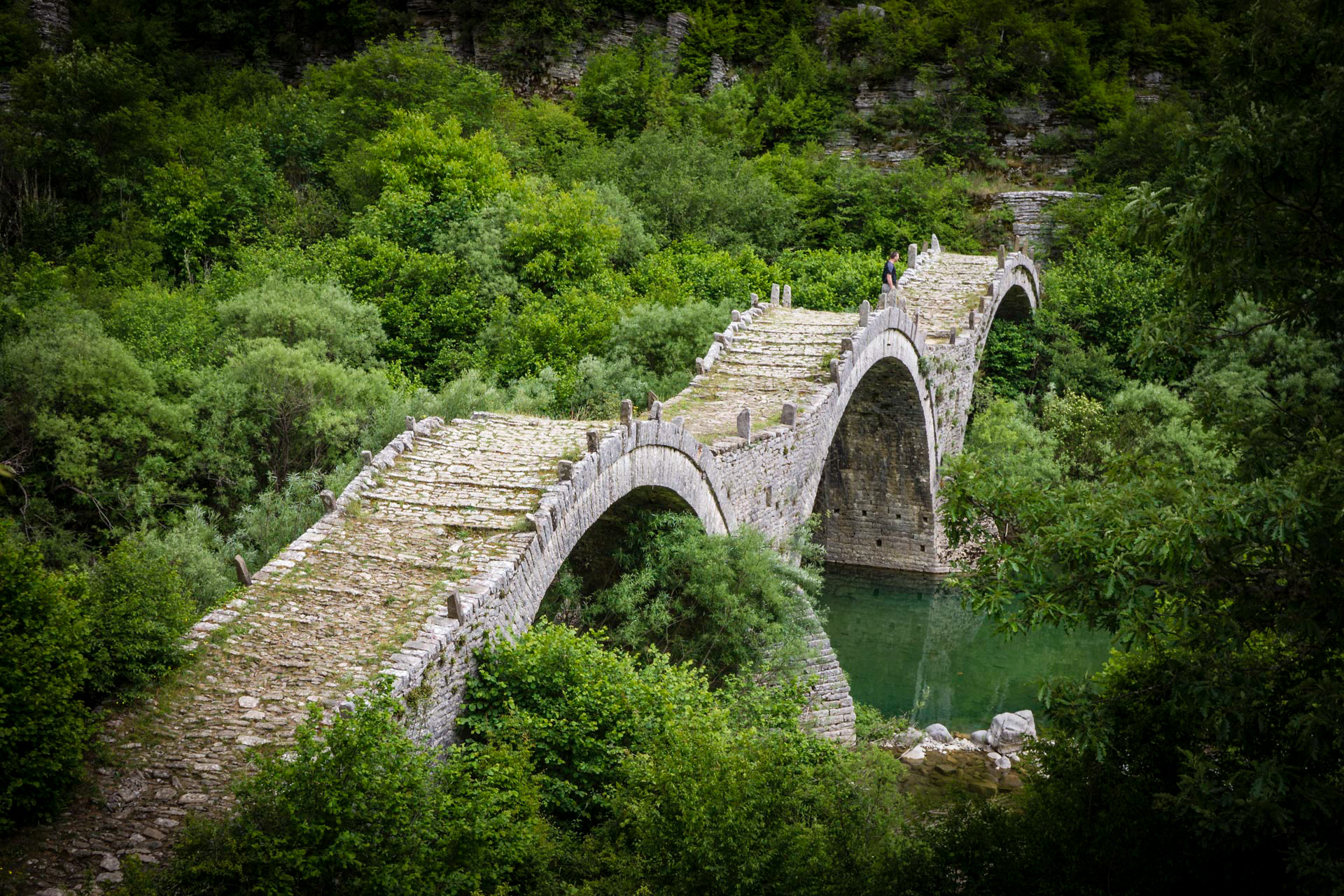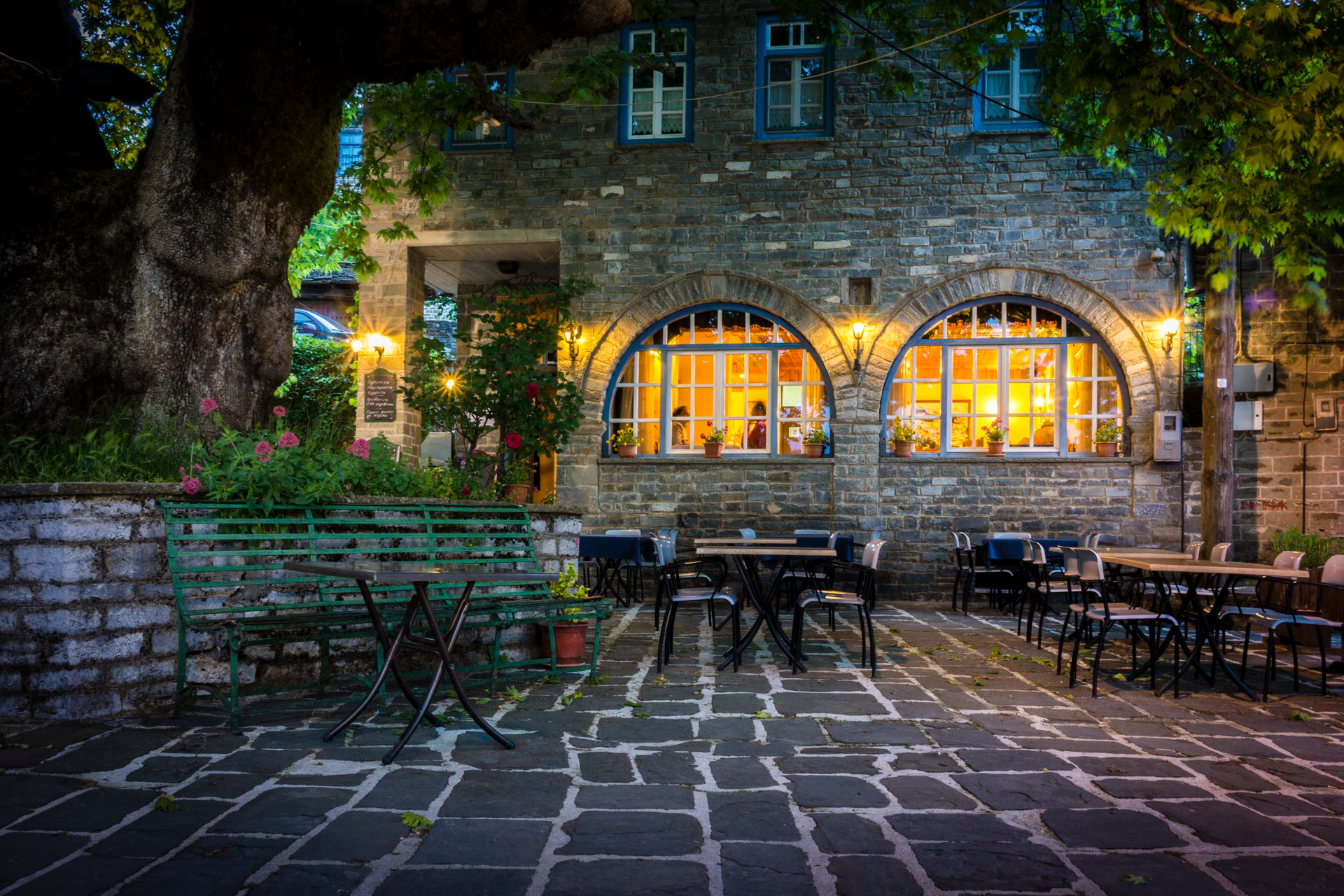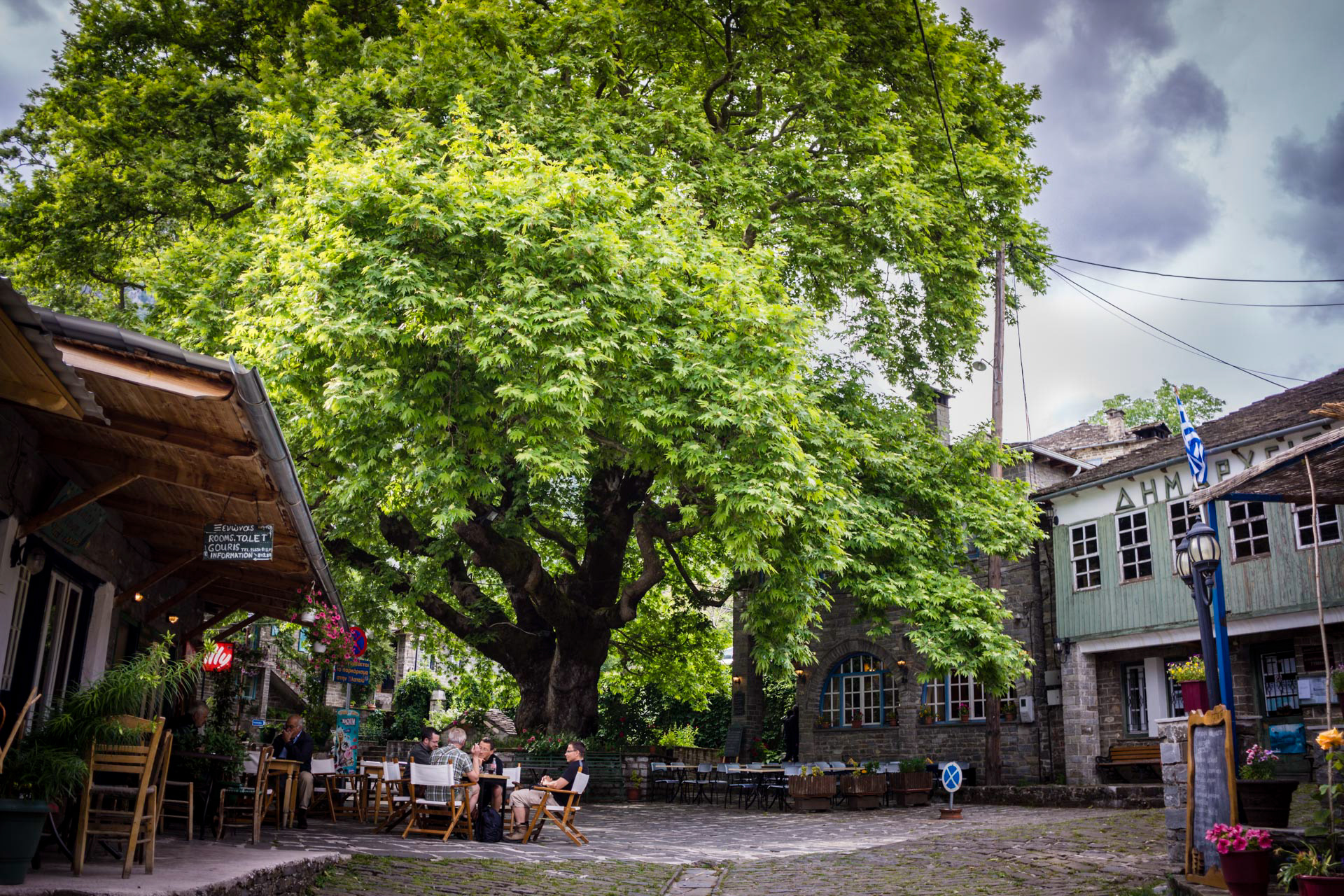 HERE BE DRAGONS

Our climb up to Astraka Refuge was rewarded by access to great views of Dragon Lake and Astraka mountain (2432m); still covered with snow patches in June. Didn't see any actual dragons but quite a lot of alpine newts; or baby dragons as I like to think. 

The lake scene was a perfect opportunity to try out the neutral density (ND) filter I had brought along. Using a small tripod I was able to get a number of daylight long exposures which smoothed out the water surface to allow the reflections - and added some movement to the clouds.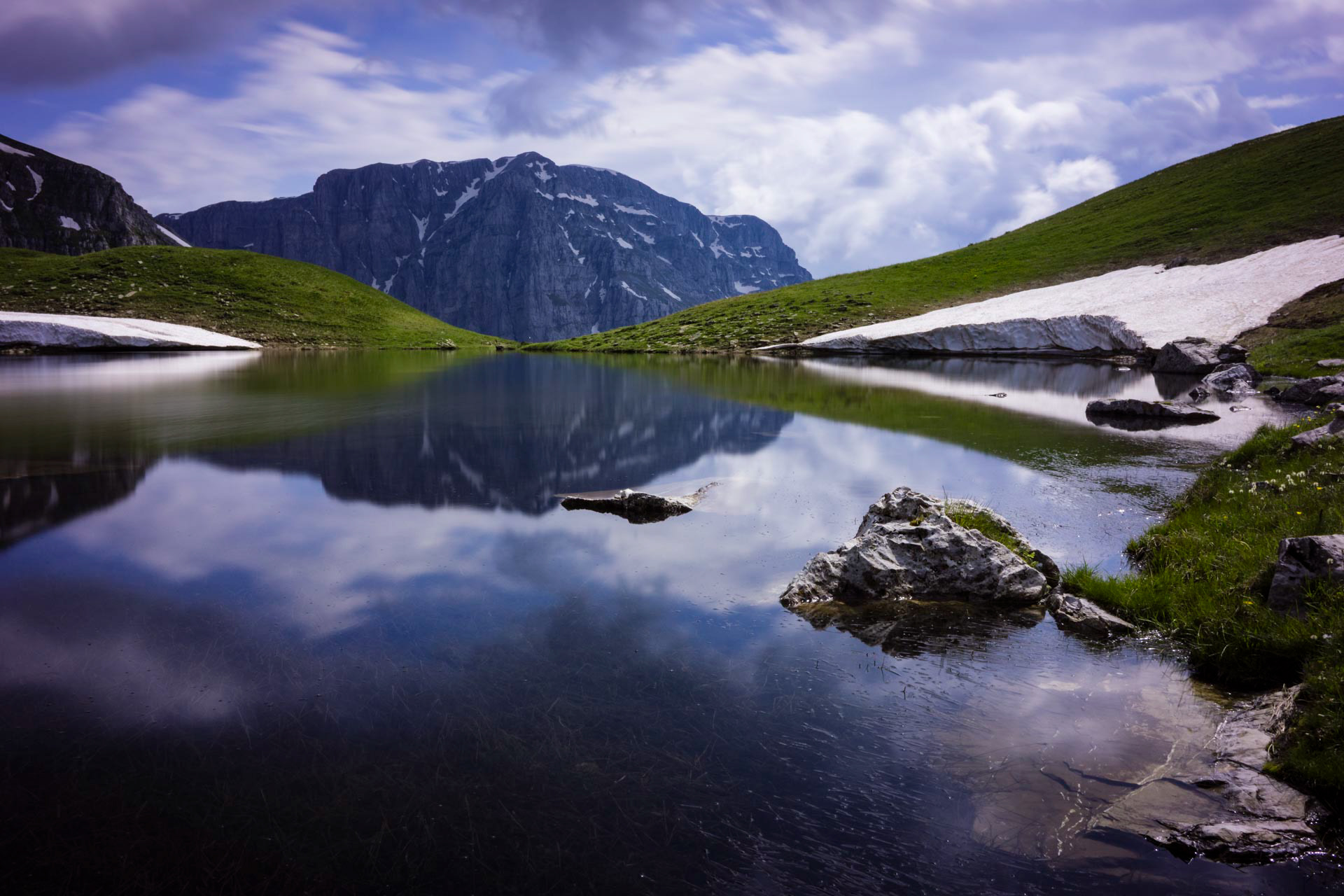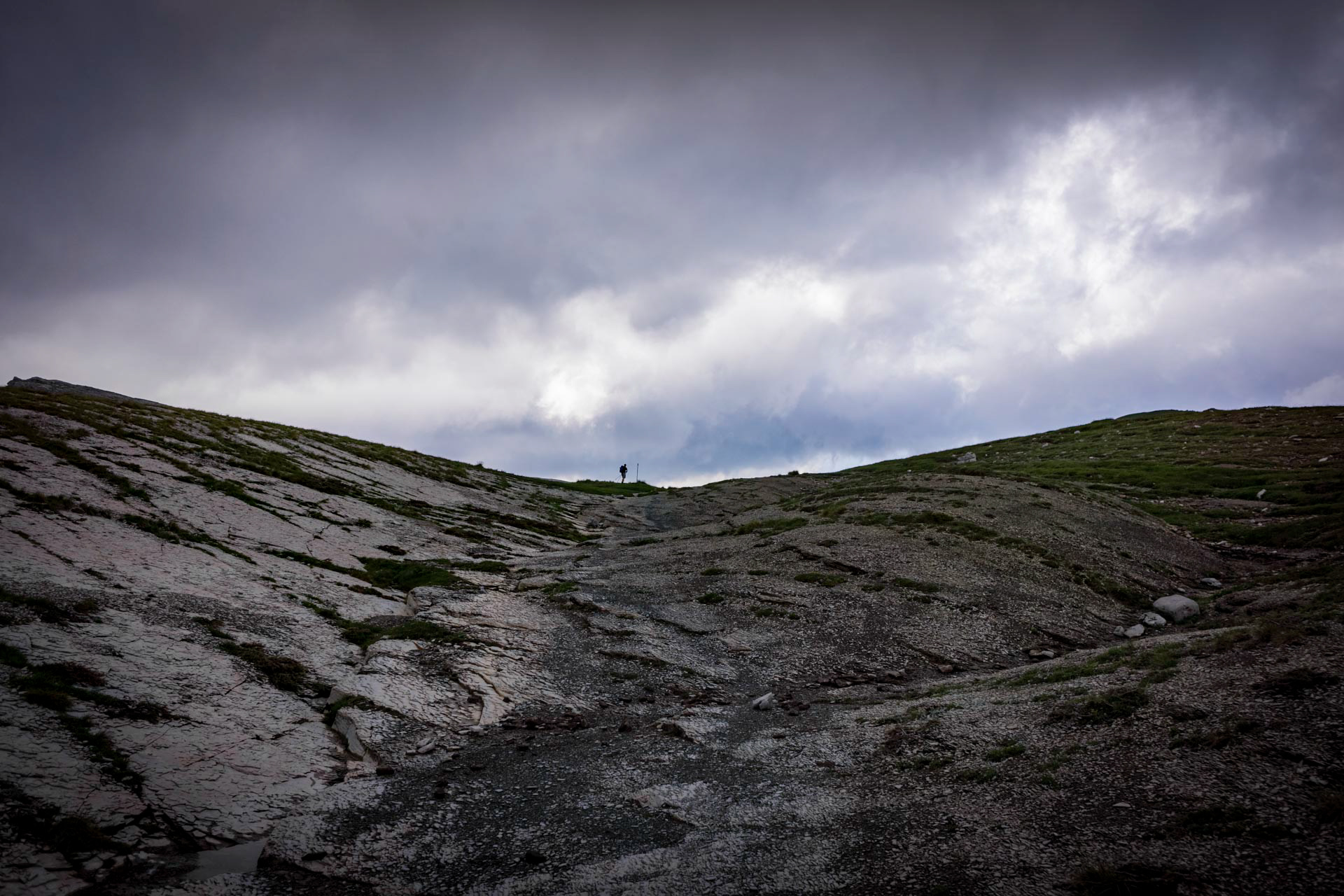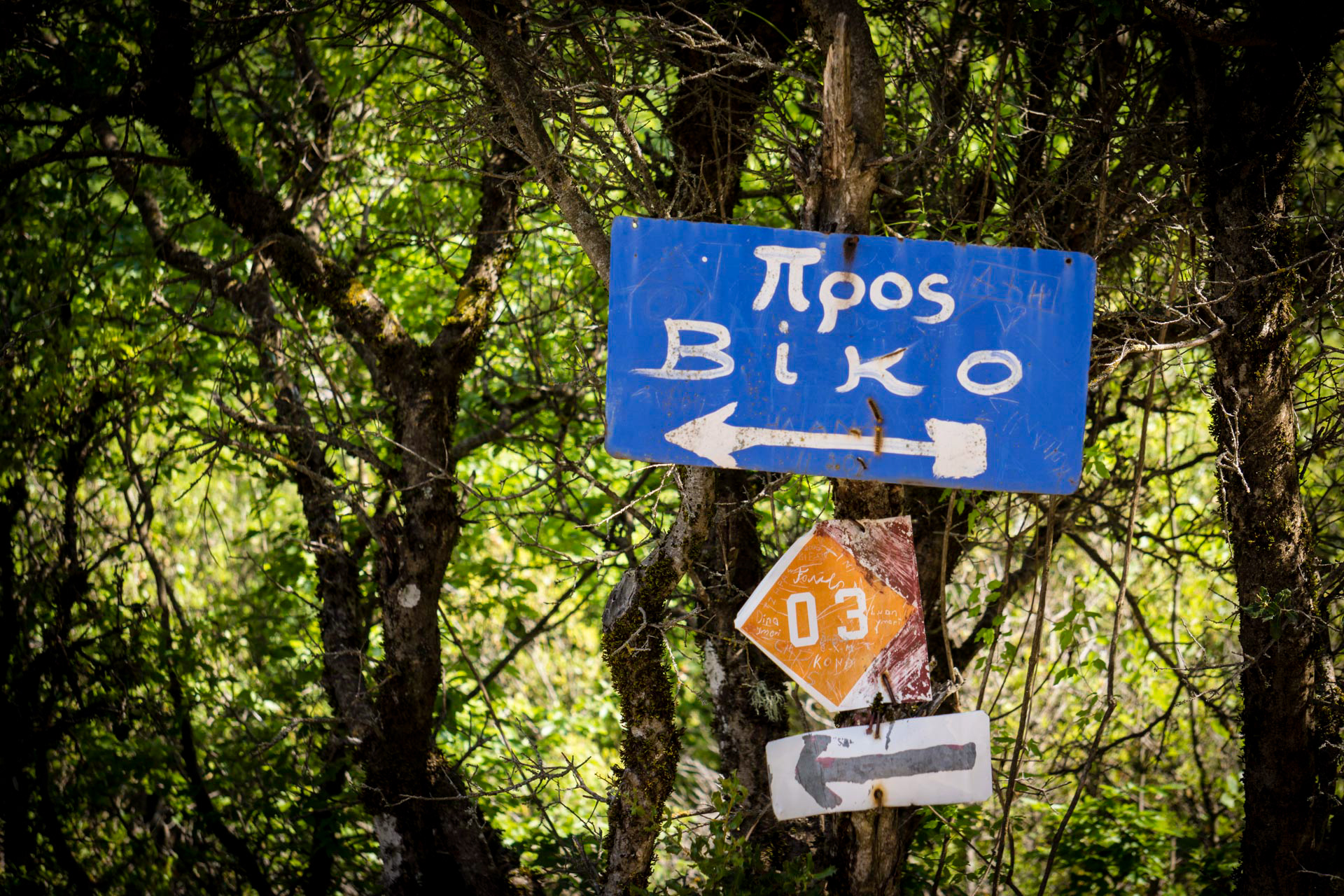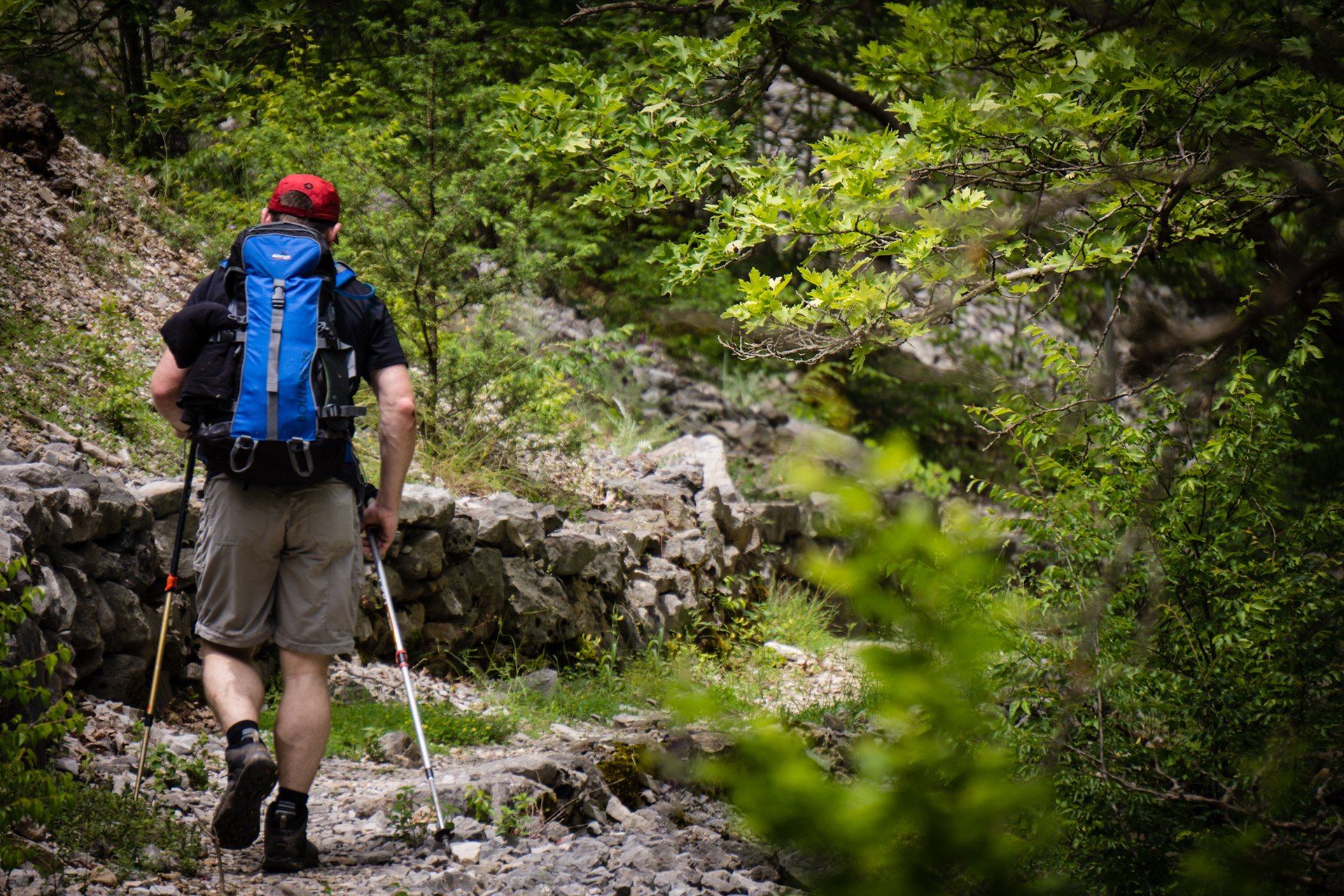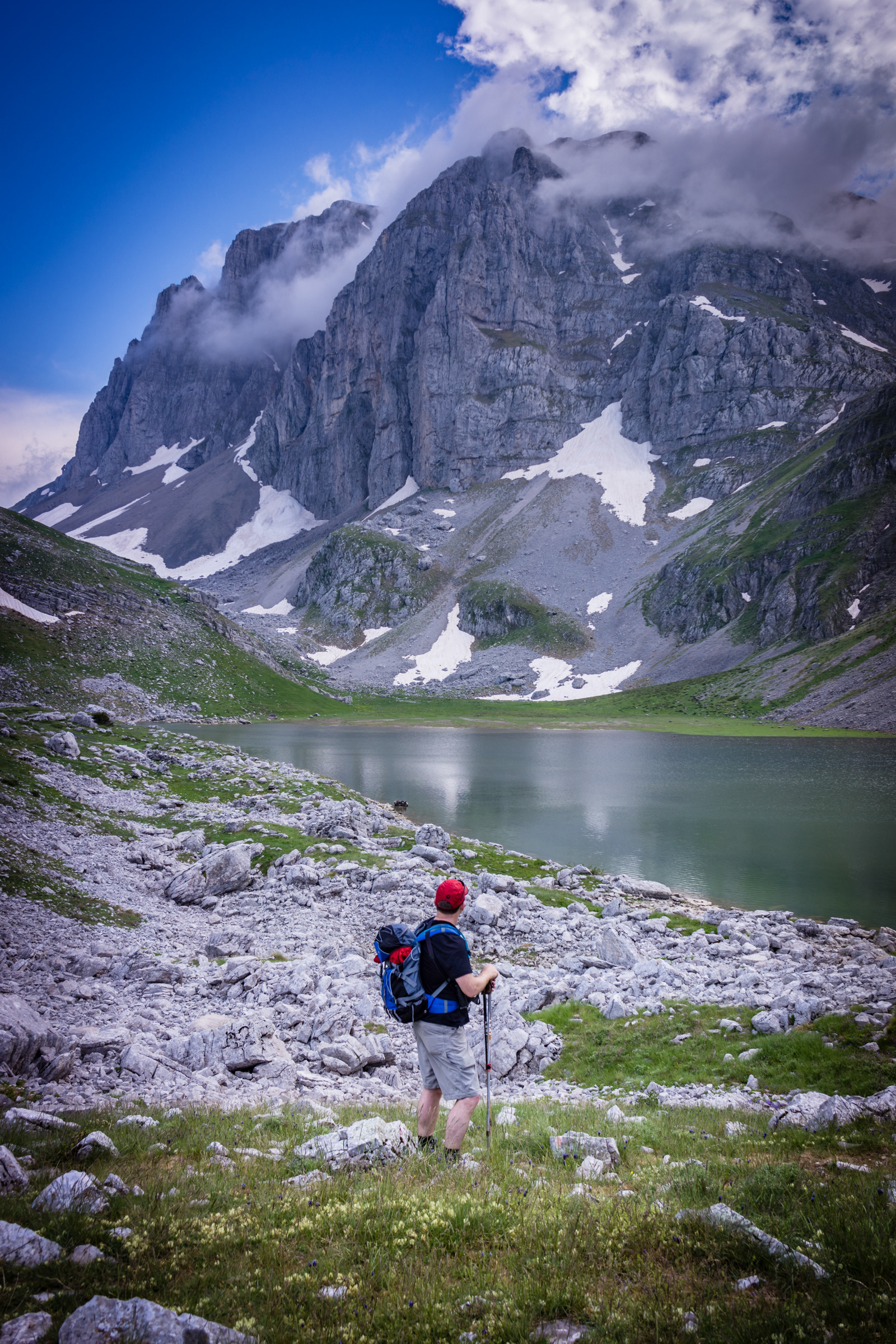 DEEP IN THE SHADOW OF THE GORGE
A major feature of the route is the Víkos gorge (map): a vast, narrow chasm, a kilometre deep in places and a haven for wildlife. The walk along the gorge is not to be missed and there is a rich variety of plants and flowers; not to mention the chance of a close encounter with a tortoise.
For most of this trip I used a fast 20mm prime lens, which was a pretty good all round choice, and, importantly, small and light. It was also good in the relatively dark environment of the gorge. I did cave in and take along a larger telephoto as well, but seldom used it when on the go.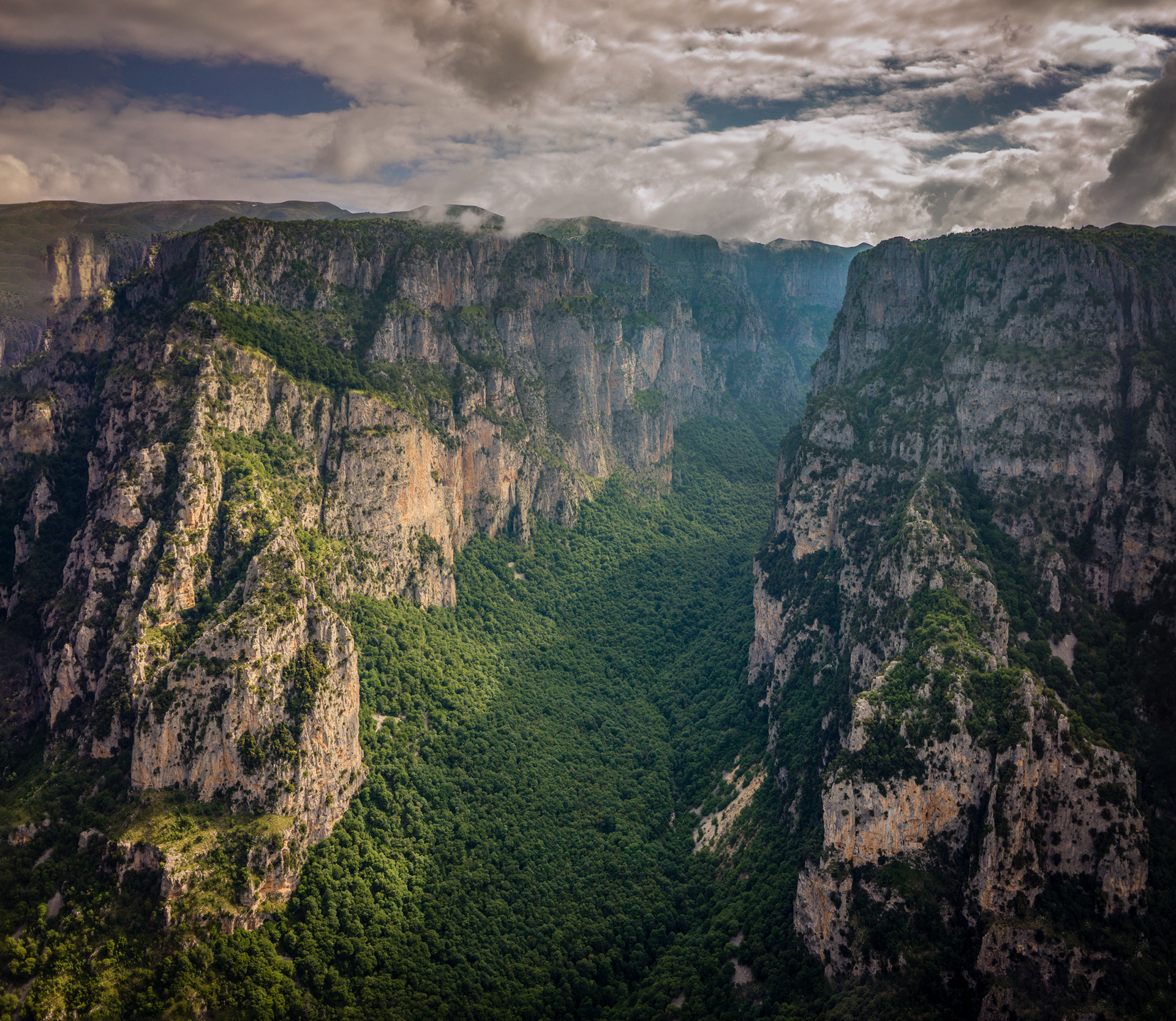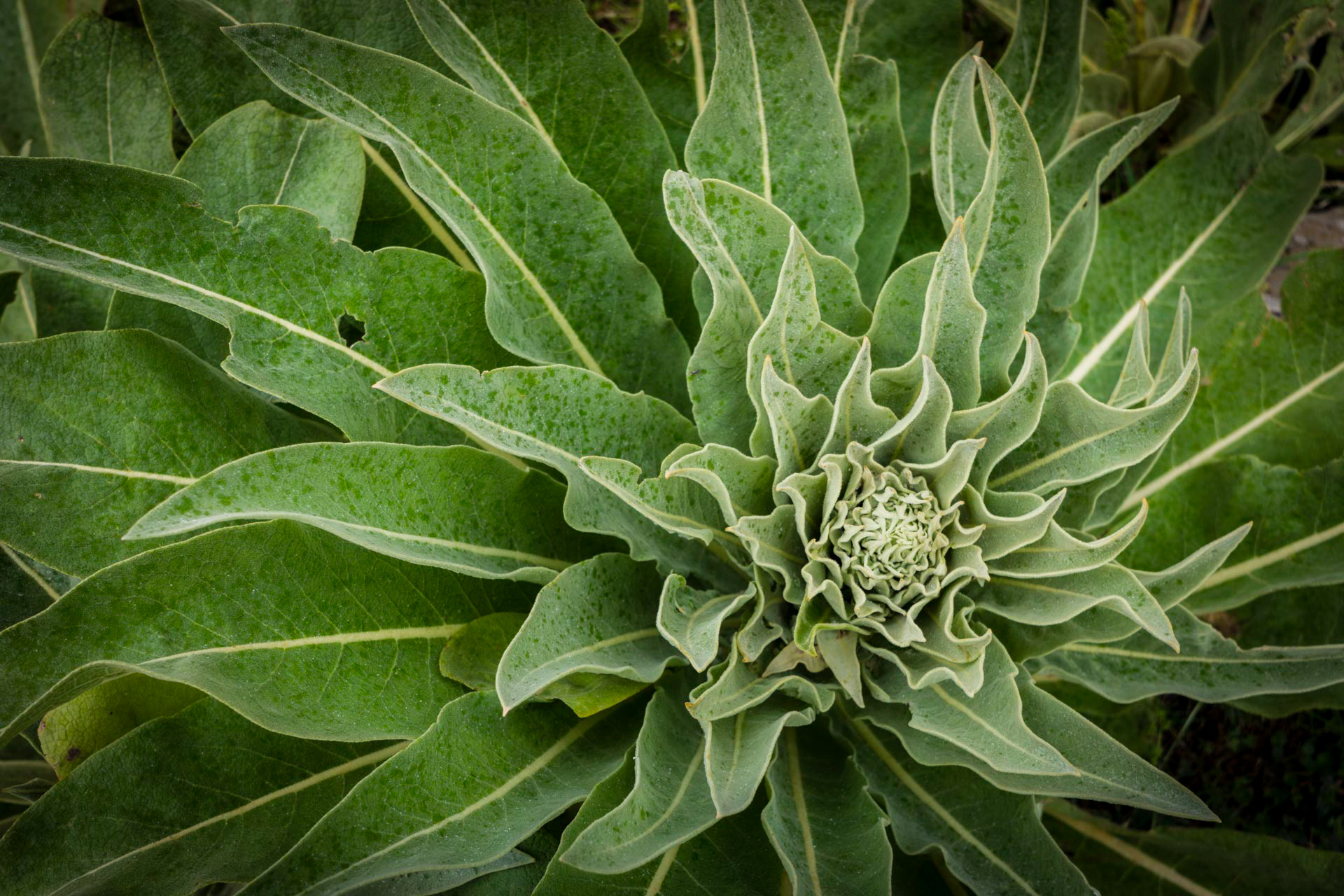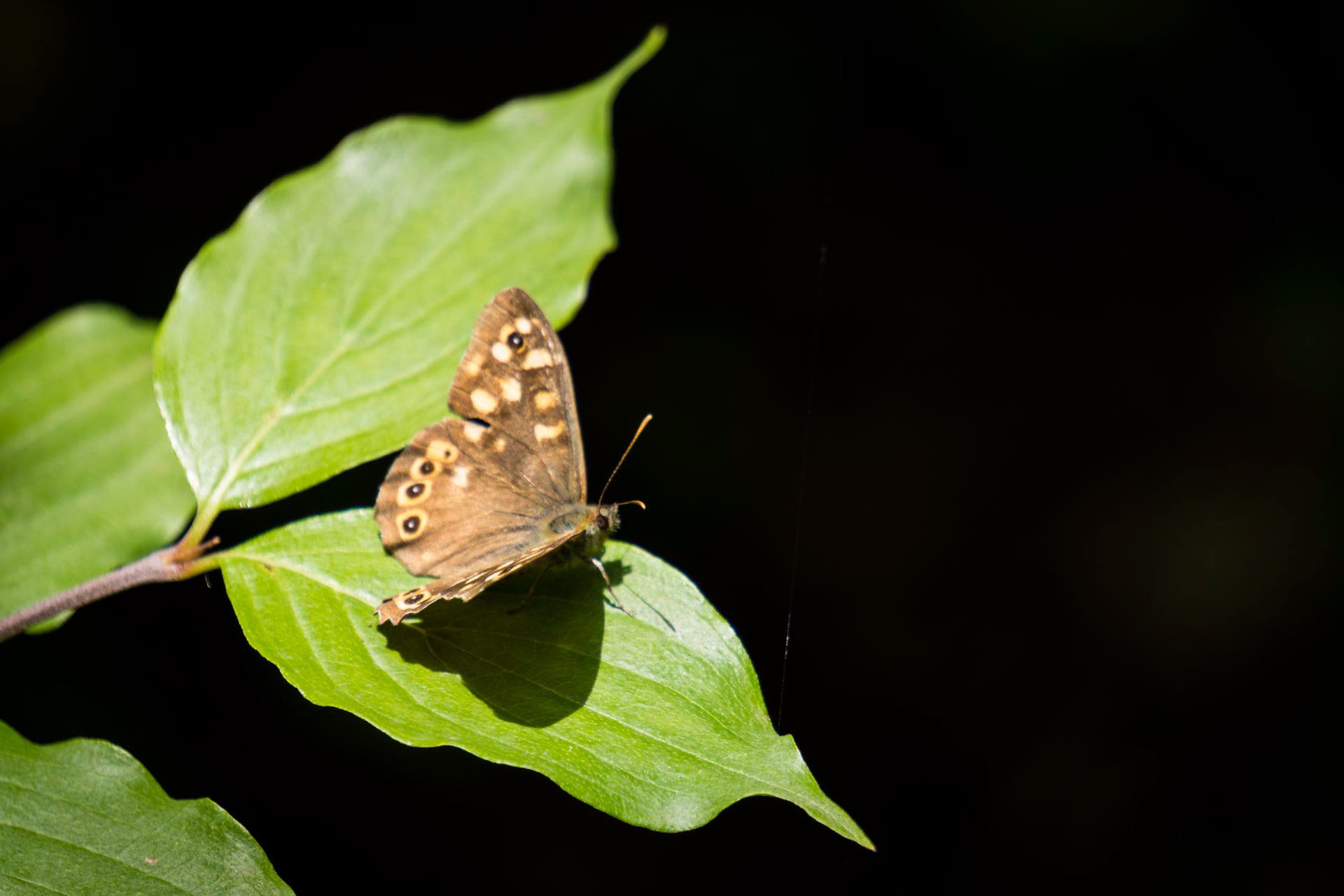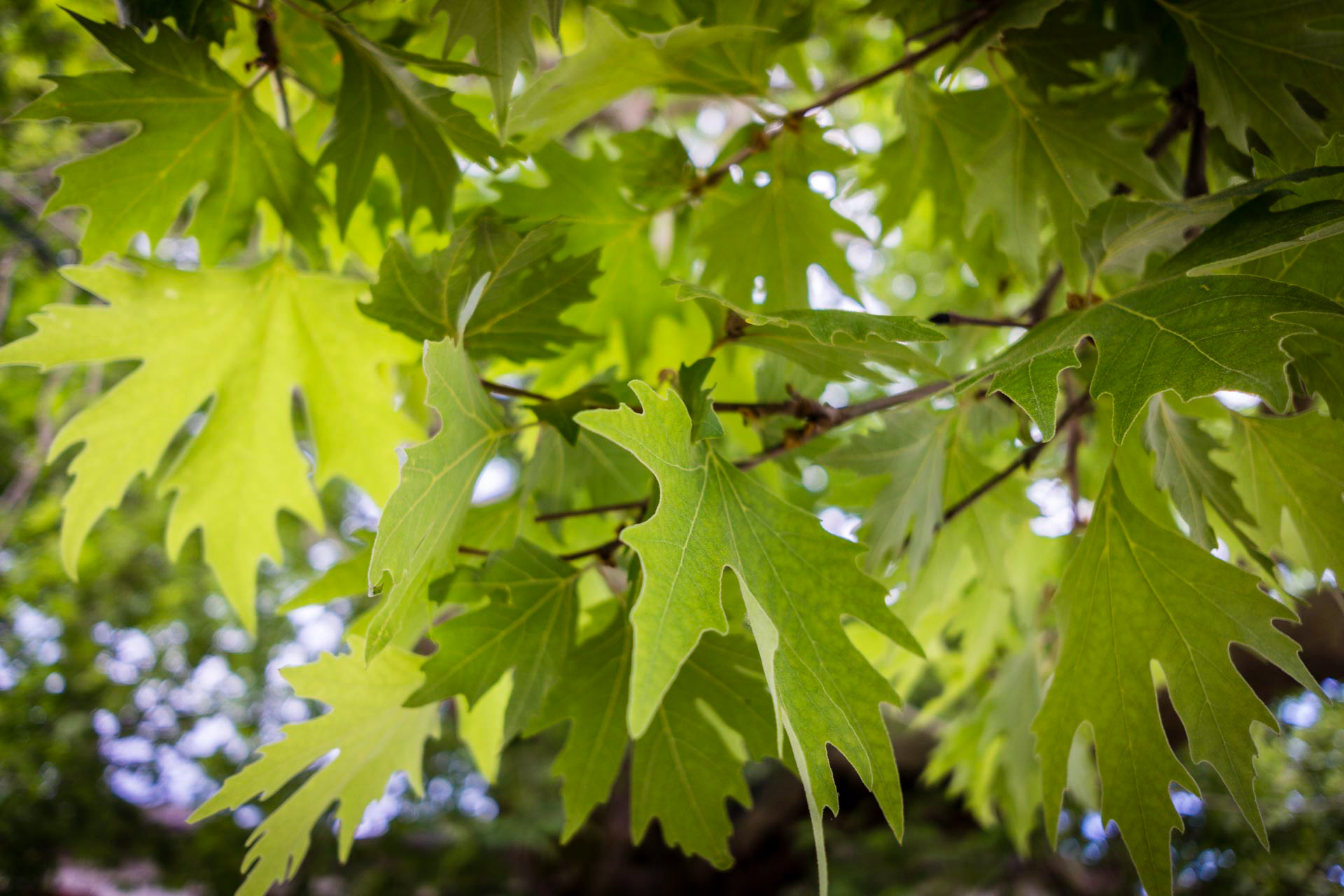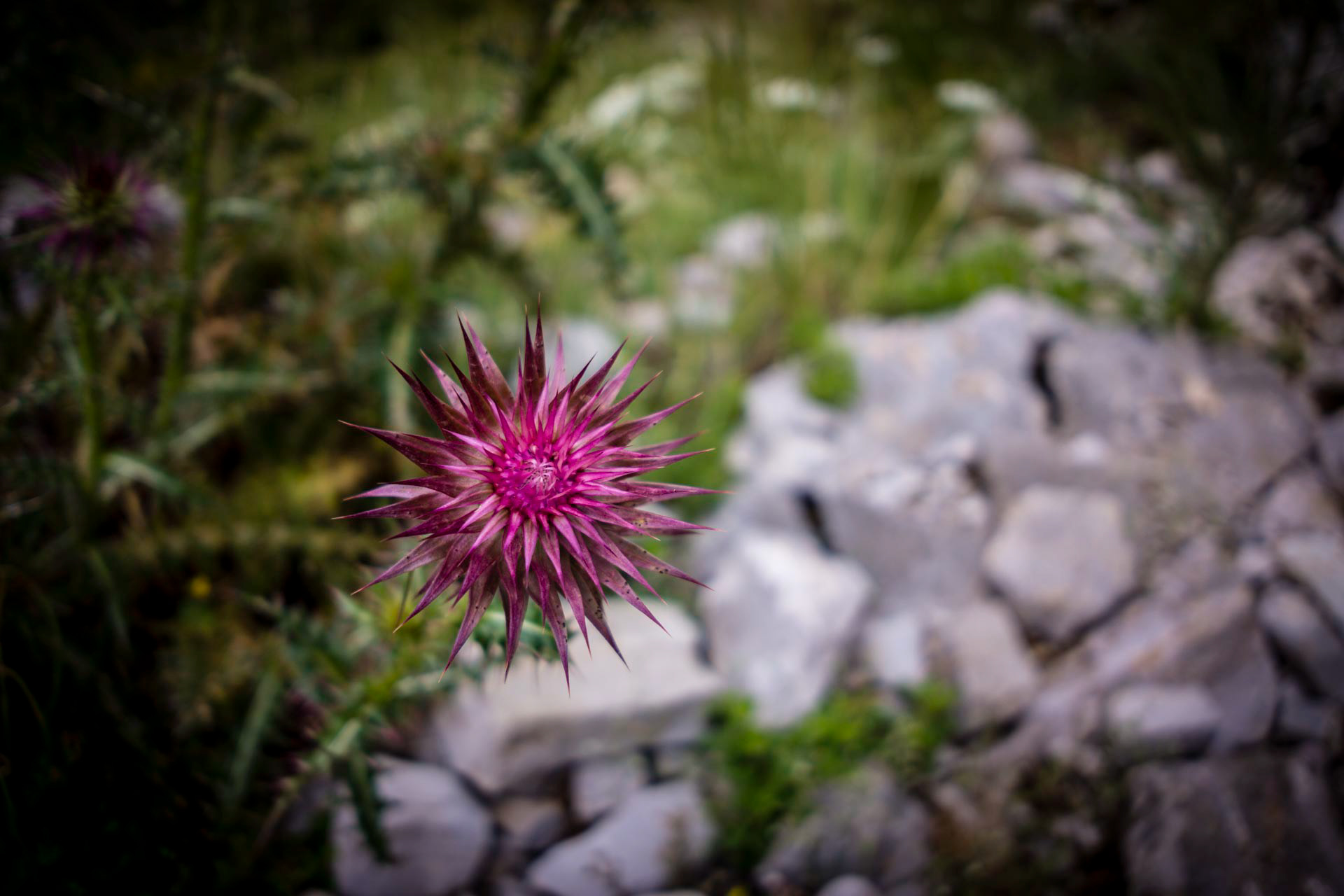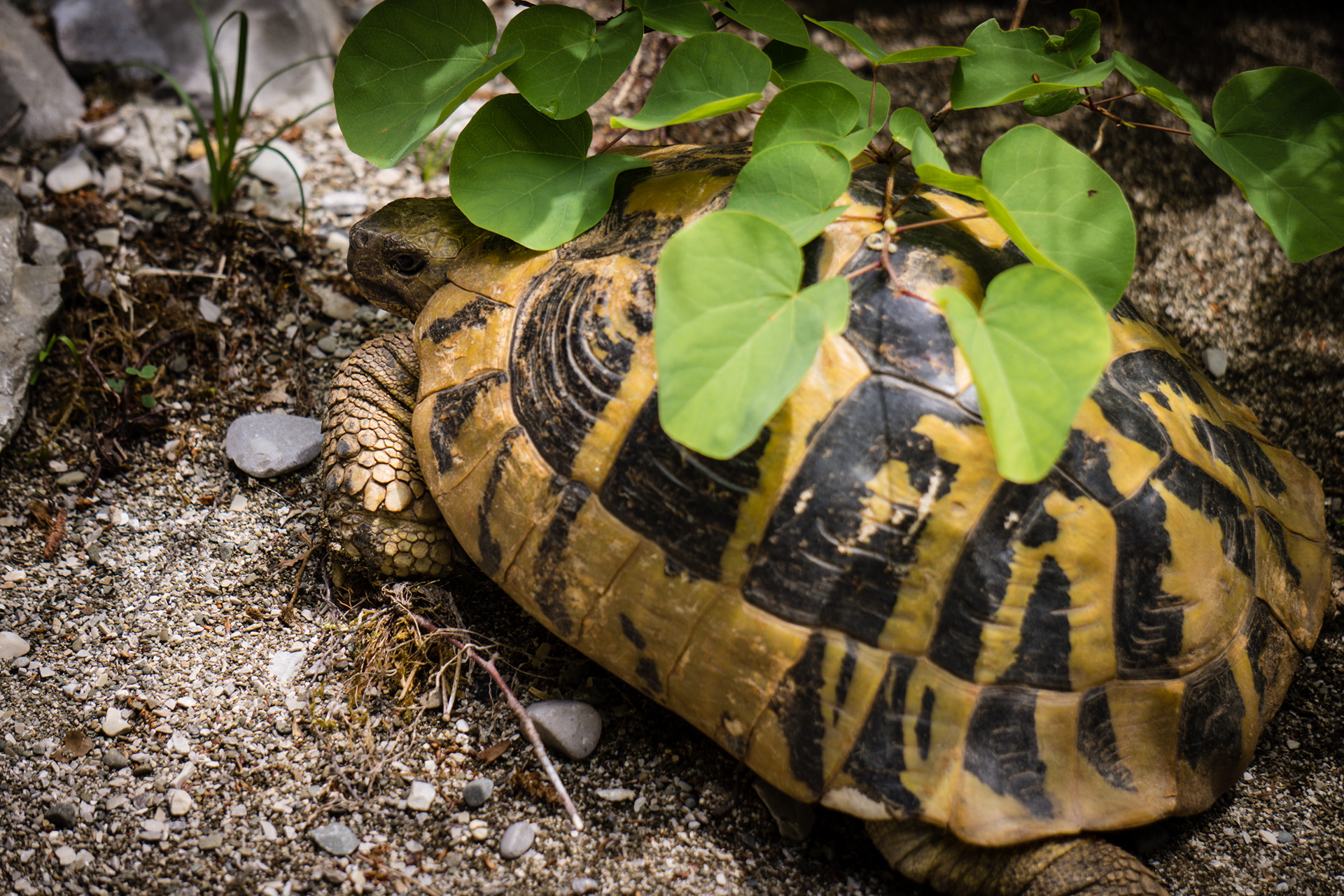 SHELTERING FROM THE STORM
A frustrating aspect of hiking during the day in good weather is that the stunning landscapes are often in harsh direct light: producing flat, washed out images. Fortunately, being in the mountains, it's wasn't always that long until some dramatic clouds came along. 

An evening stop at Astraka was a good opportunity to dig out and use the telephoto I had carried around. The drama of low, evening sun and rain cloud were accentuated by the long lens.