LOCH LOMOND & THE TROSSACHS NATIONAL PARK
The freshwater lochs, Loch Katrine and Loch Chon, are a few miles apart and are both themselves within Loch Lomond & The Trossachs National Park. The larger Loch Katrine is 11 miles in length and a main reservoir for the city of Glasgow. There are several small islands on the loch, with Eilean Dharag, above, at the eastern end.

The landscape photographs in this set were from a couple of mornings experimenting with neutral density filters and long exposures to achieve a desired result from the scenes: capturing the clarity of the waters, the stillness, and the atmospheric low cloud and mist.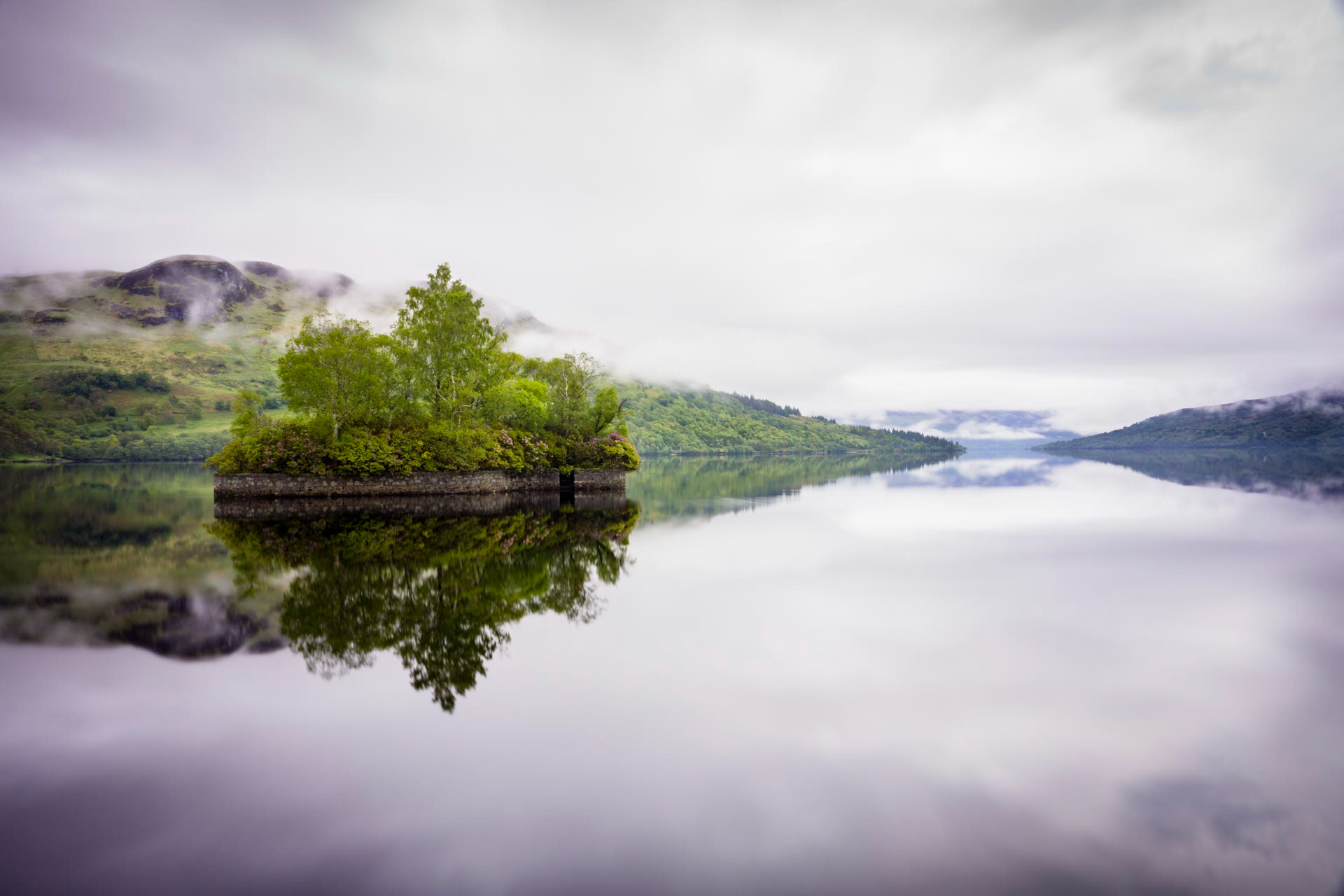 LOCH CHON
Backed by wooded hills and rugged mountains, Loch Chon is a smaller loch, popular for fishing and for the surrounding walking and cycling opportunities. On this particular morning it was looking pretty cloudy and grey, but just as I was about to move on, the sun started break through, so I grabbed my gear.

With a little more light, the scene came alive with more vivid colours. The long exposure smoothed over the ripples on the loch surface and added some movement and interest to the low cloud. The main challenge at this point being the clouds of midges after me as breakfast.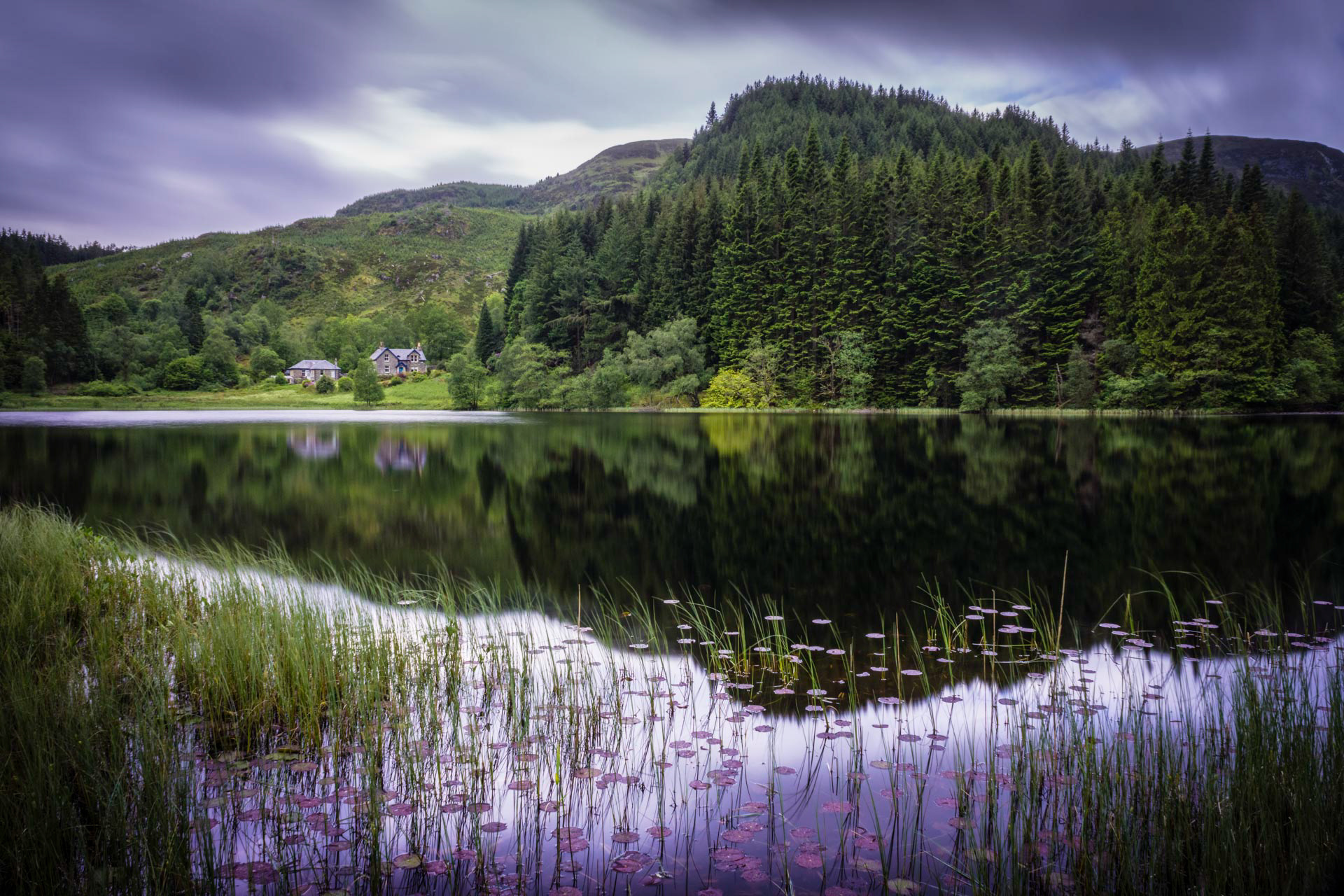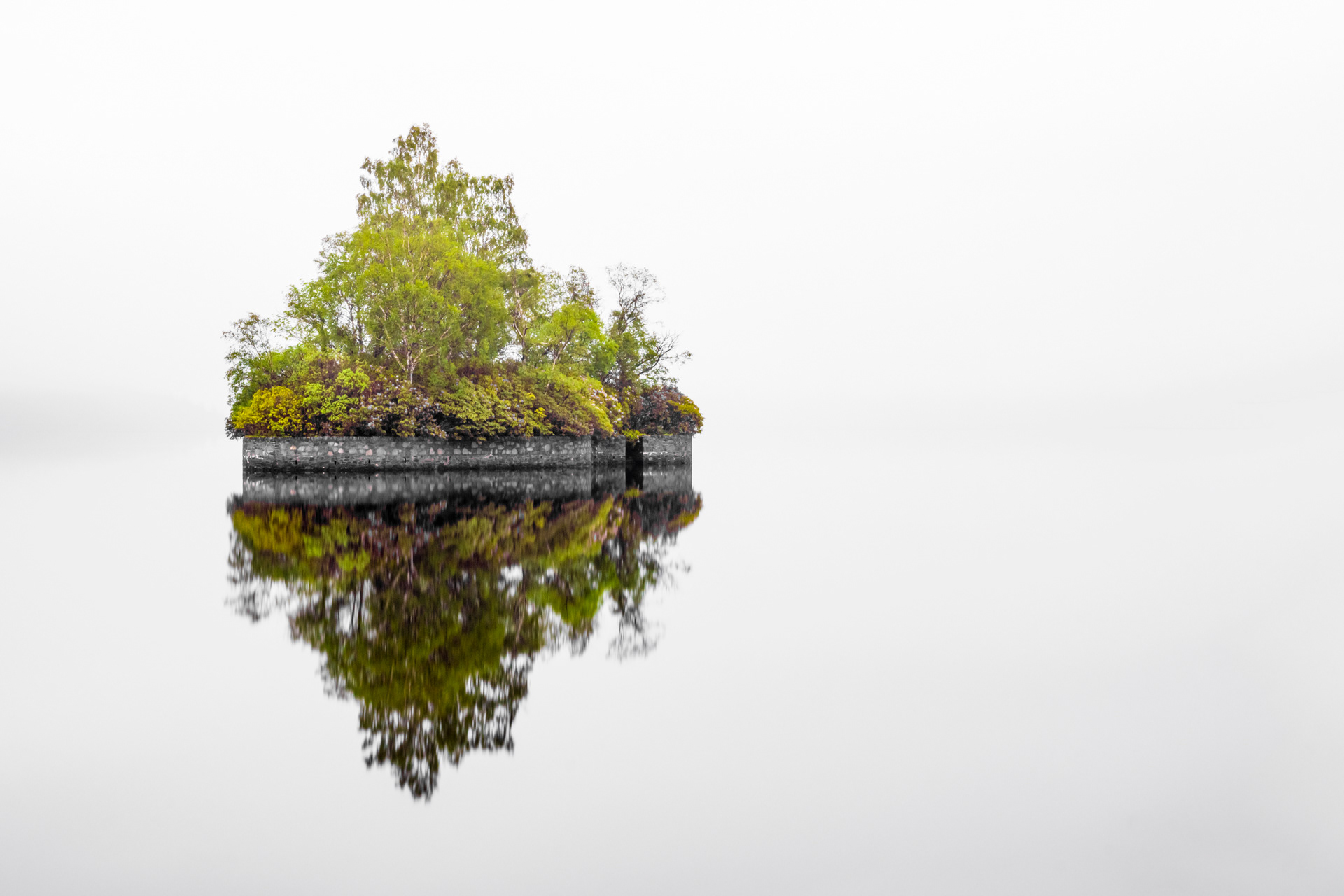 THE TROSSACHS
The Trossachs refers to a region of small wooded glens and quiet lochs in the Stirlingshire area of Scotland. The area was popularised by the work of author Sir Walter Scott, including his historical novel Rob Roy, charting the exploits of the local folk hero. 

Back at Loch Chon the day was continuing to improve. Moving around the loch shore provided further views of the loch setting, with brilliant blue skies and white clouds: the difference ten minutes can make in the Trossachs.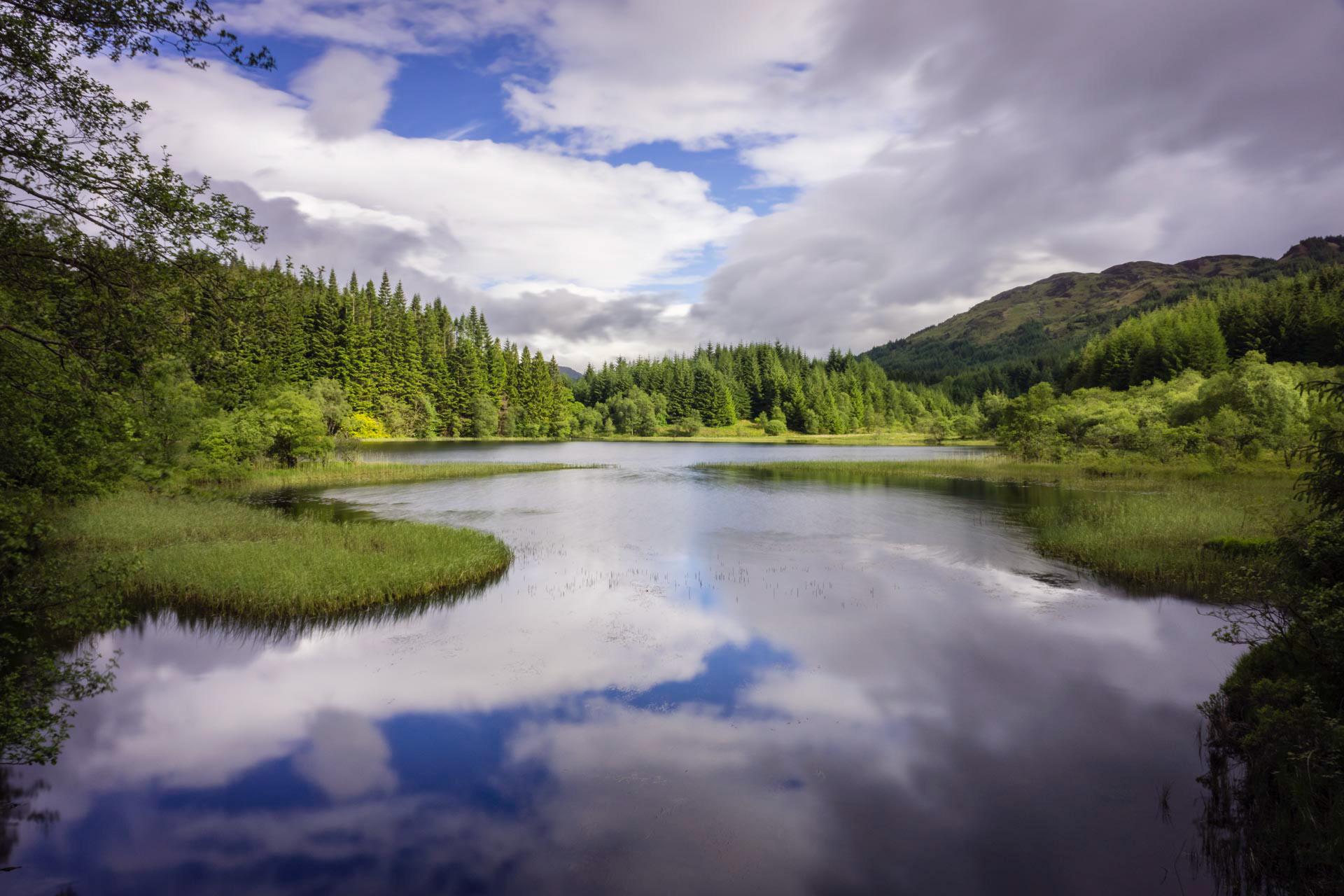 STRONACHLACHAR
Stronachlachar pier is one end of the route for the steamship that plies Loch Katrine, with a particularly nice view from cafe if the mist does turn to rain - all that water has to come from somewhere.