One of the world's most magnificent walled cities, a Unesco world heritage site, backdrop to Game of Thrones: Dubrovnik is undoubtedly a jewel in Croatia's destination crown.   A main attraction of the city is the pedestrian old centre, filled with charming squares, alleyways and restaurants.
Visited by thousands in the peak months, what  could there possibly be left to photograph? Well there are great, if often crowded, views, but my approach on this trip was to also capture some of the street life and the people living and working amongst the tourist throng.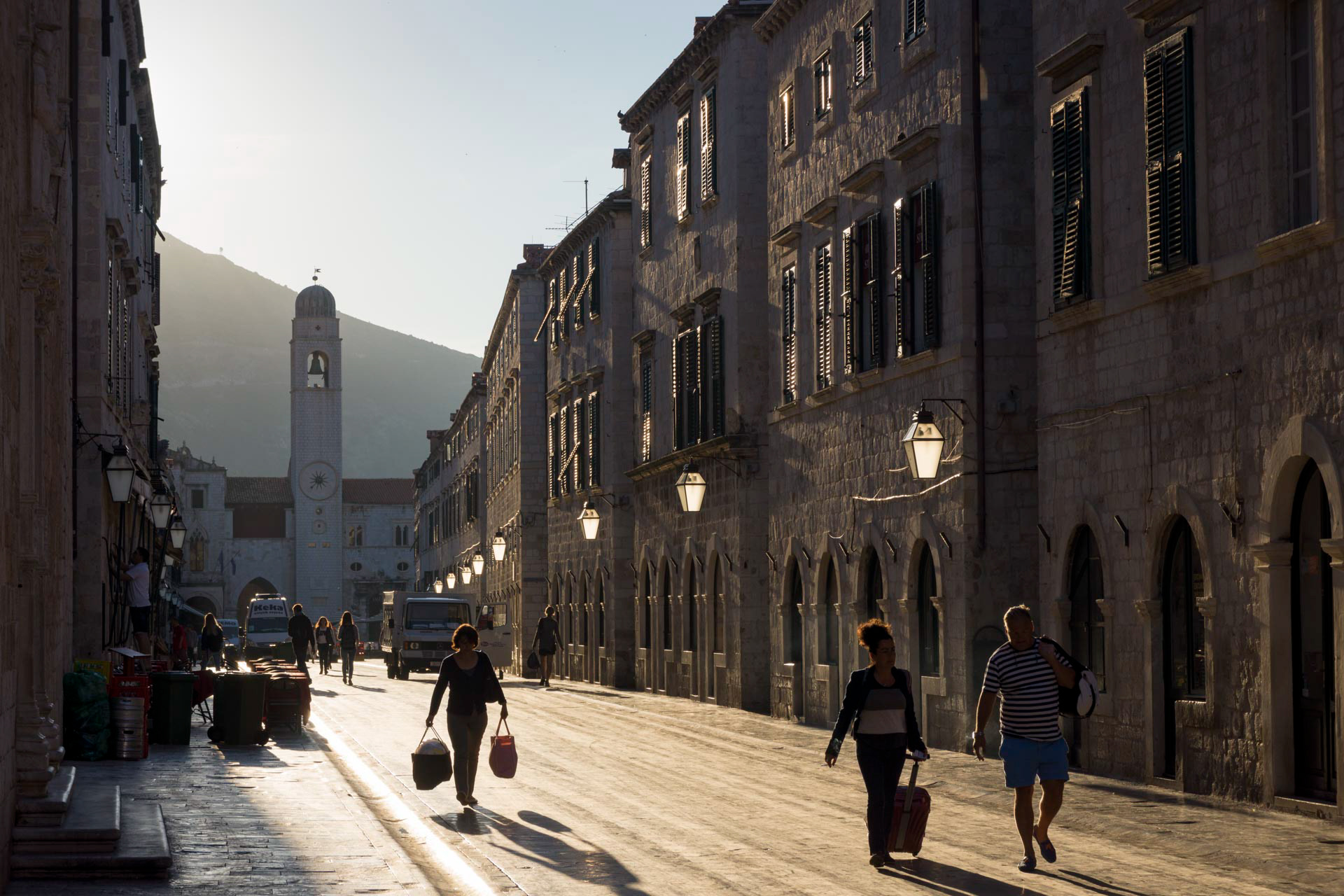 WALLED TOWN

The two kilometre walkway surrounds the entire old town. A walk along the well-preserved city walls provides fantastic views across the rooftops.  Built to defend the city in an earlier era, the wall couldn't protect the city from artillery attack during the break-up of Yugoslavia in the early 1990s, with much damage to life and property.

Since then, largely restored, the town offers endless opportunities to explore, with the turn of every corner leading to a new baroque church, grotesque gargoyle, or cafe lined piazza. Night time brought the opportunity to cool off and try a couple of blue hour long exposures.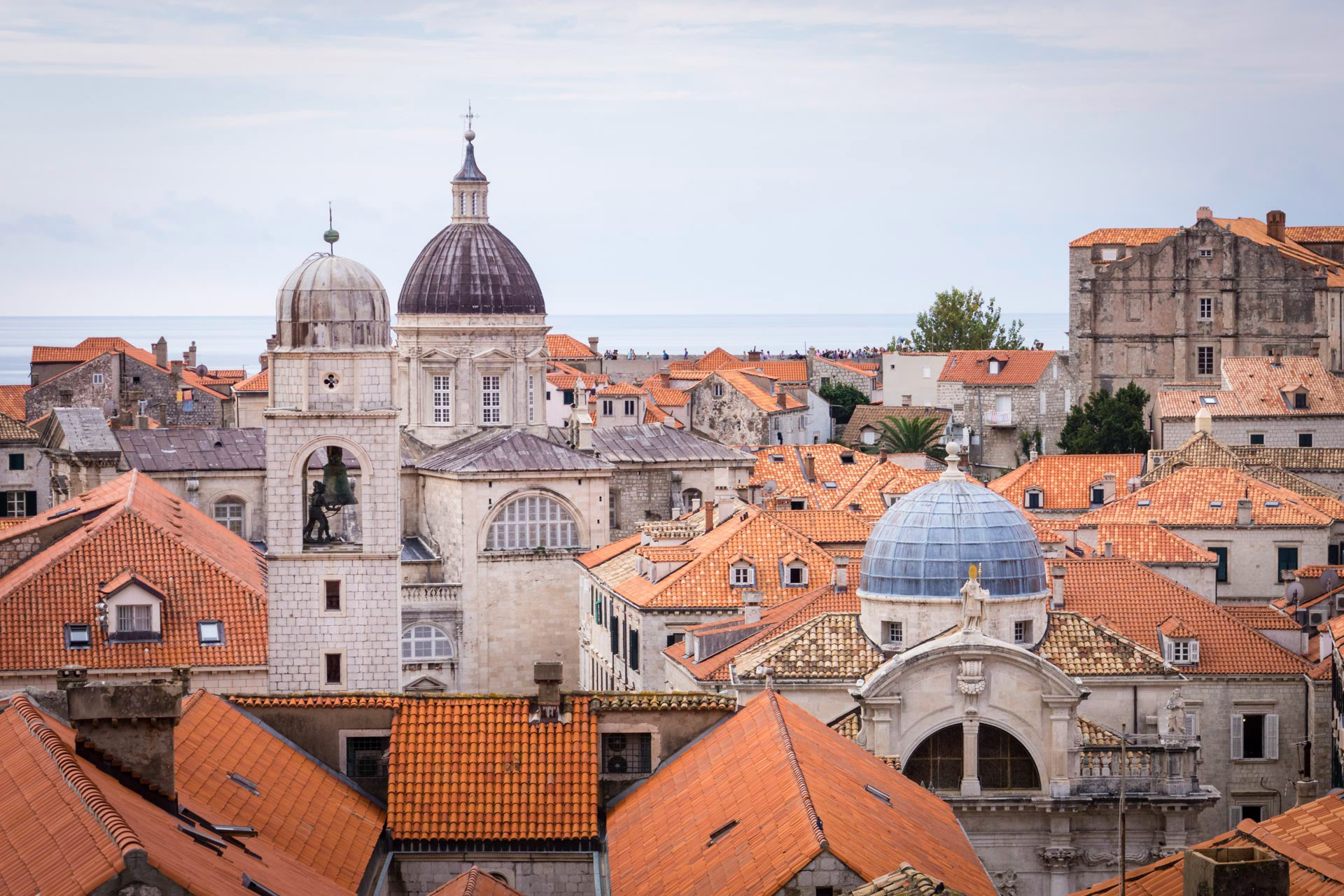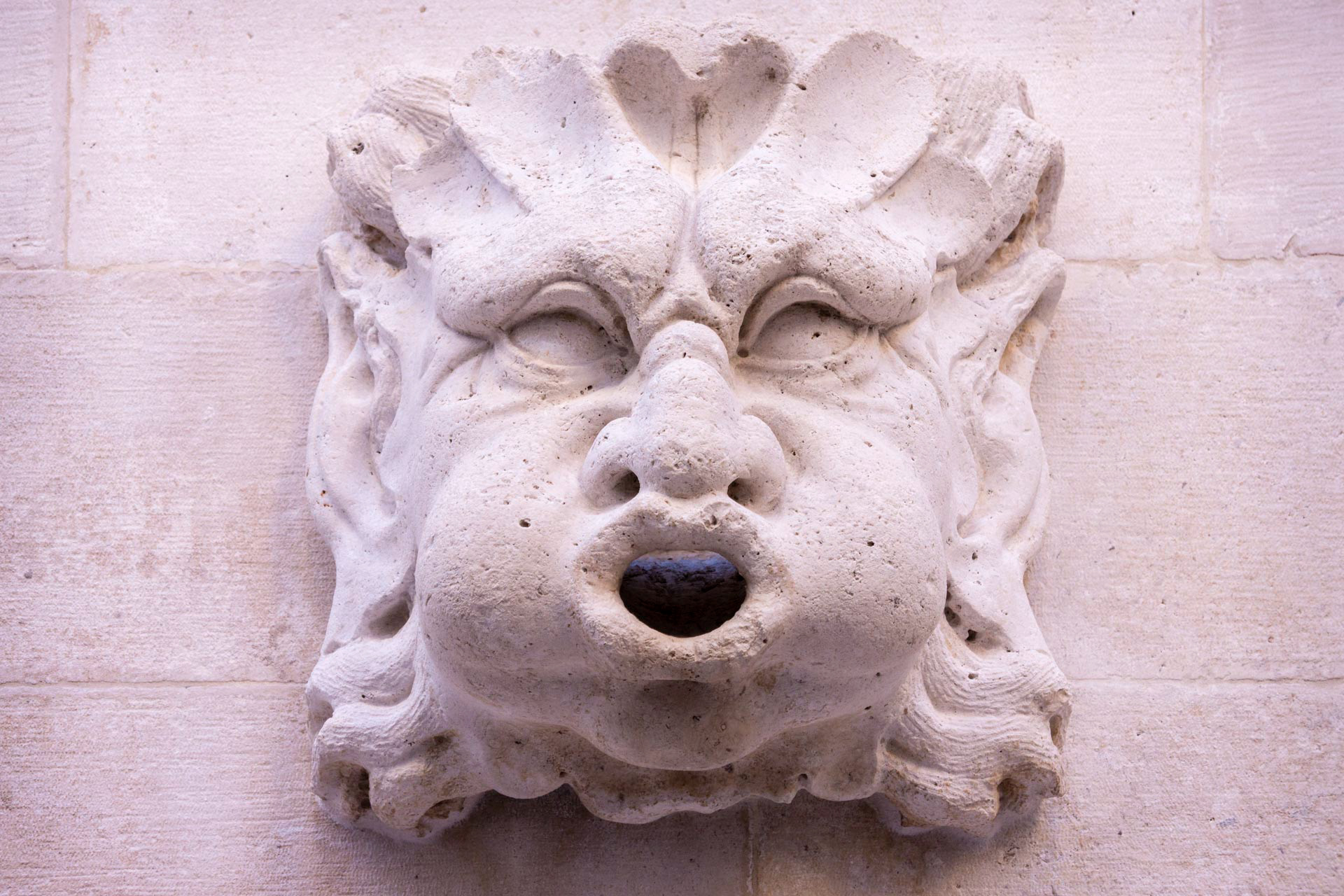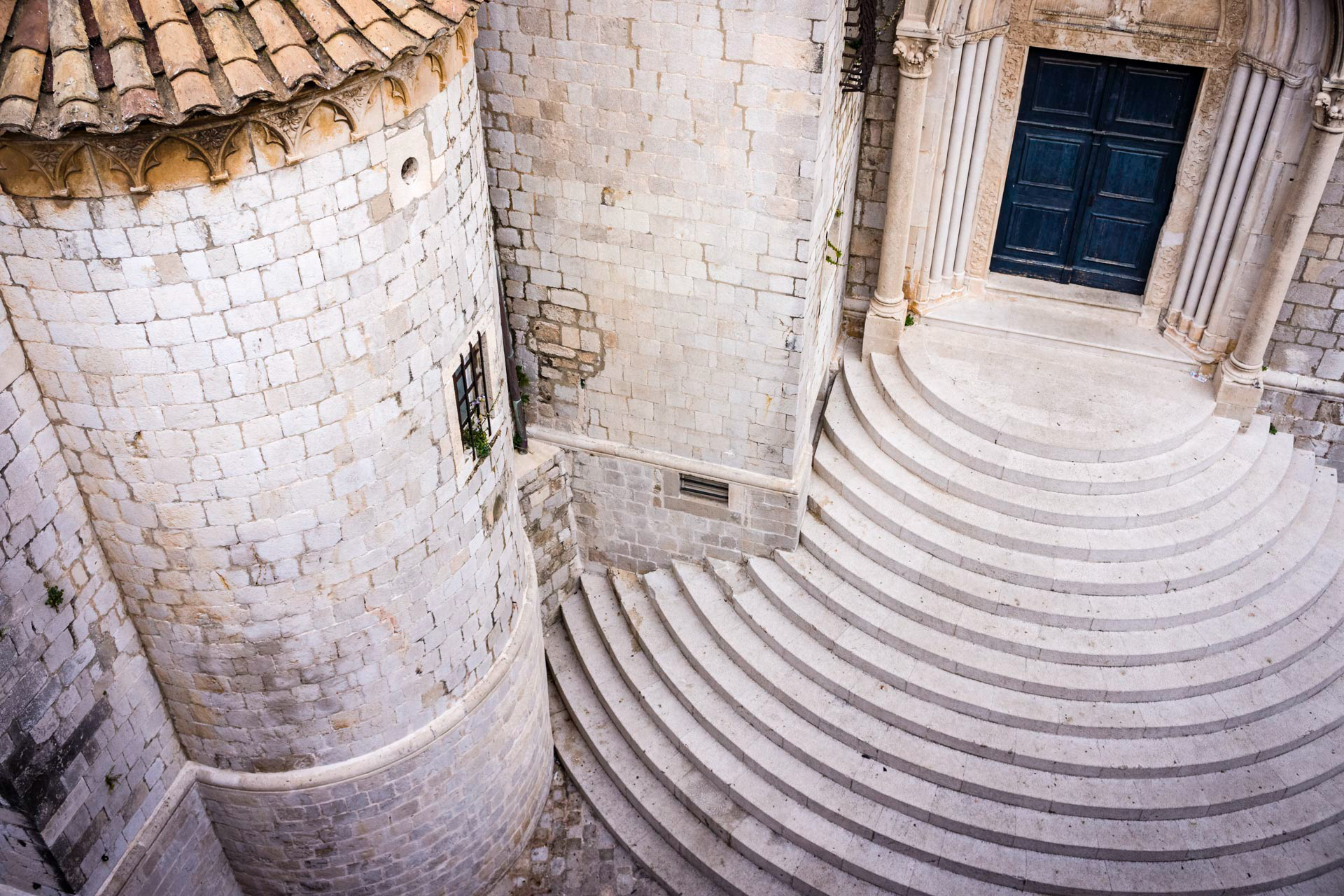 MARKET DAY

From lavender, olive oil, wine, and fruit brandy to embroidery: the morning market in Dubrovnik provides a colourful introduction to local produce and crafts from the surrounding region. 

The market was also a good opportunity for some candid photography: unposed stall holders busily engaged in some mild haggling with the cruise ship hordes, or putting the world to rights with the clean up crew.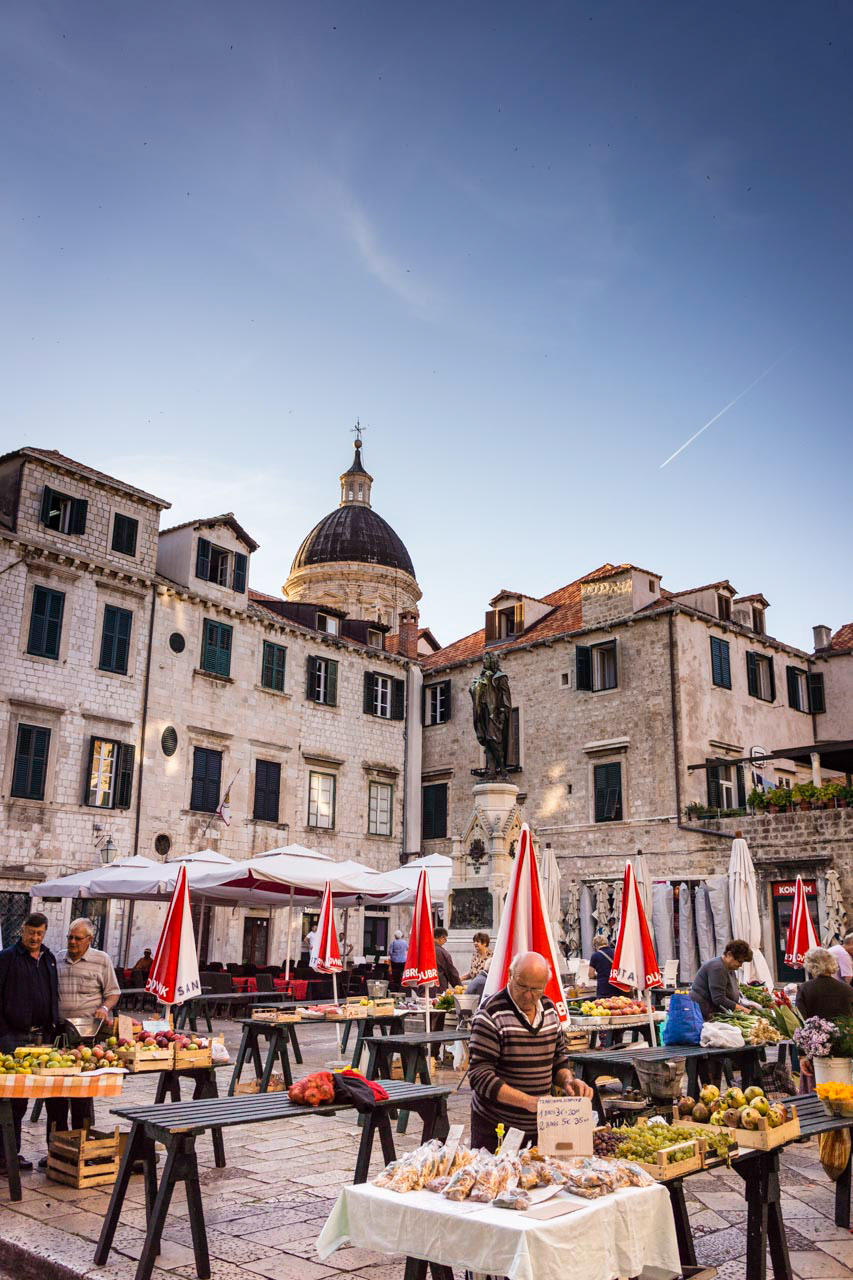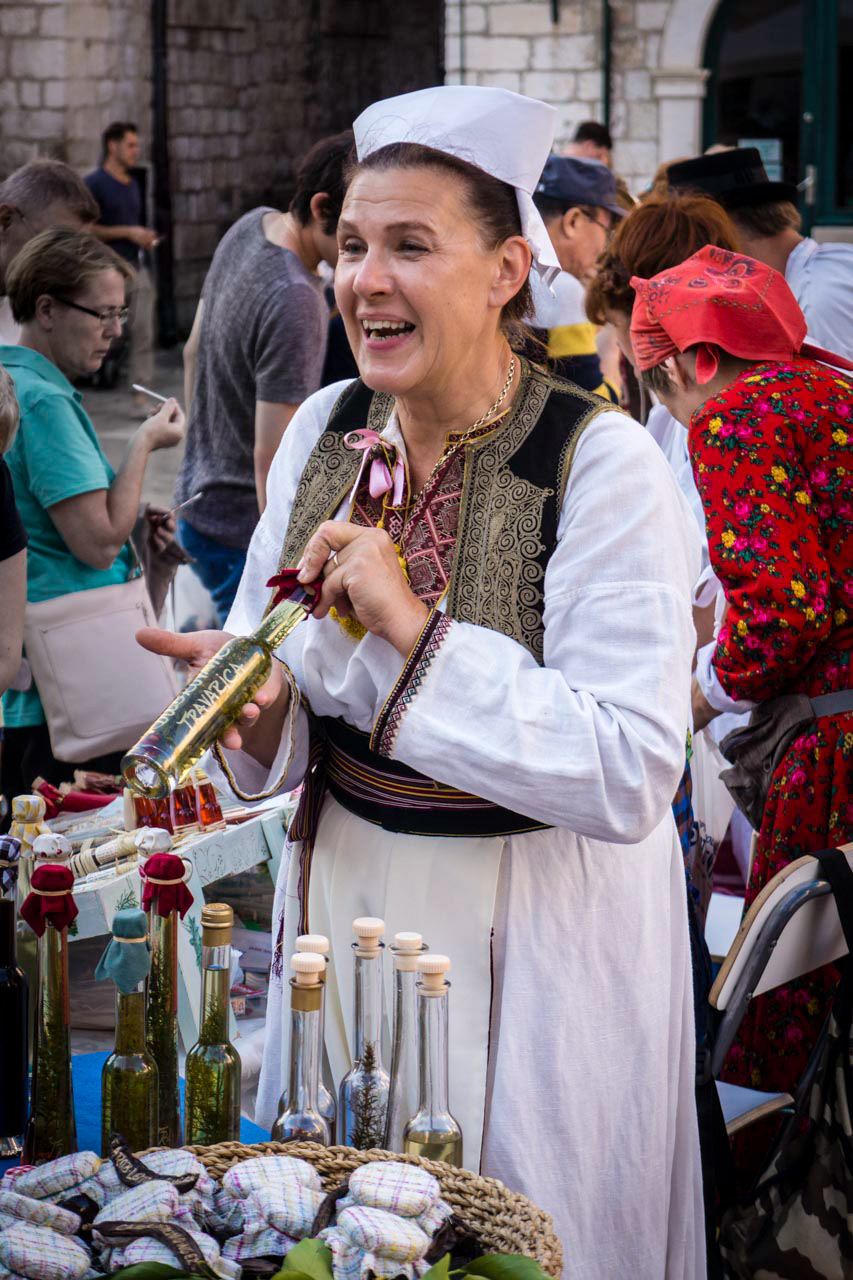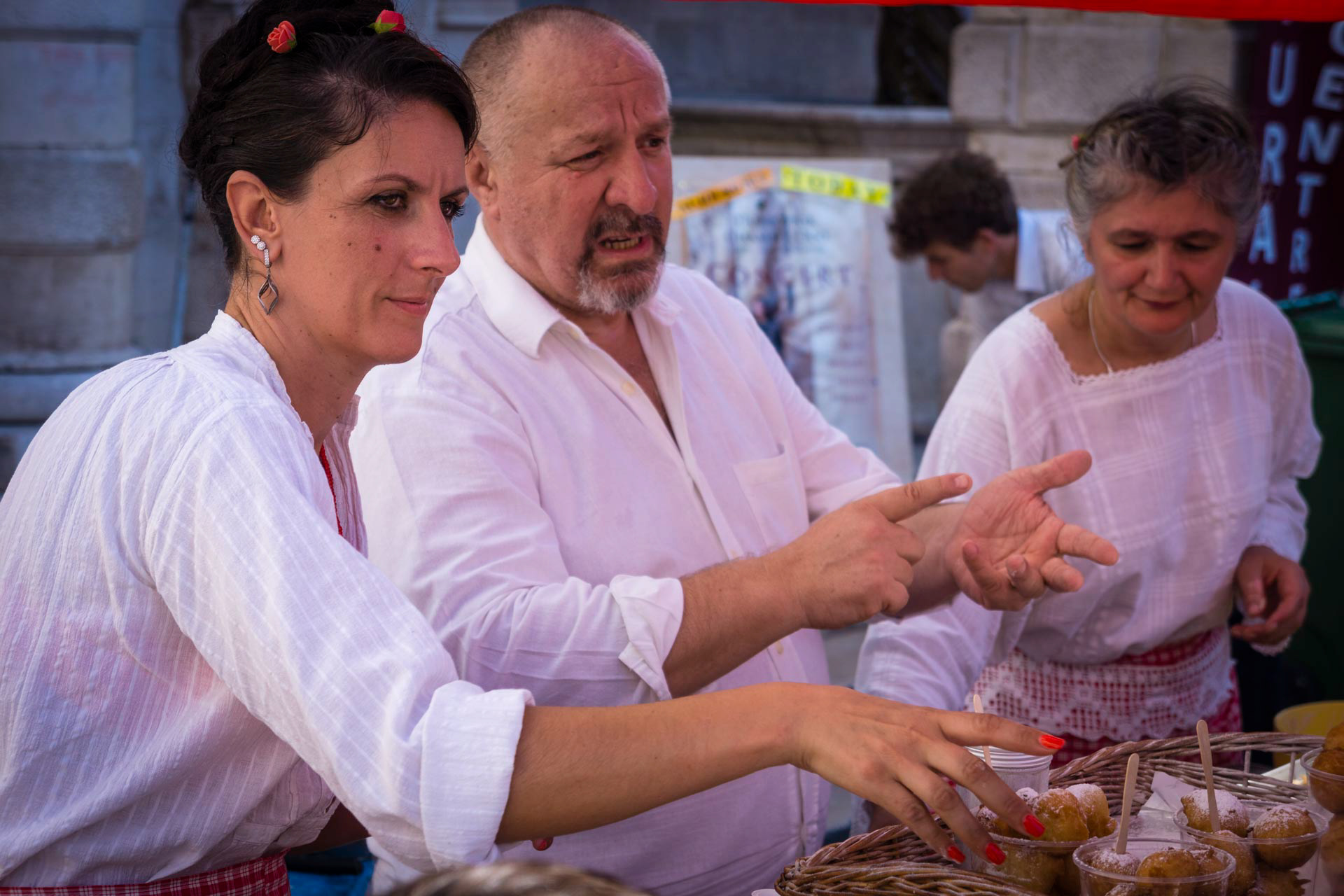 STREET LIFE

In the early morning the town is transformed- the bustle of the tourist crowds is replaced by delivery carts, the trundle of roller bags on an early departure and locals striding off to school or work. 

These chance street photographs capture a moment of conversation or a detail of life before the next wave of landings from the cruise ships (currently capped at 7,000 visitors a day).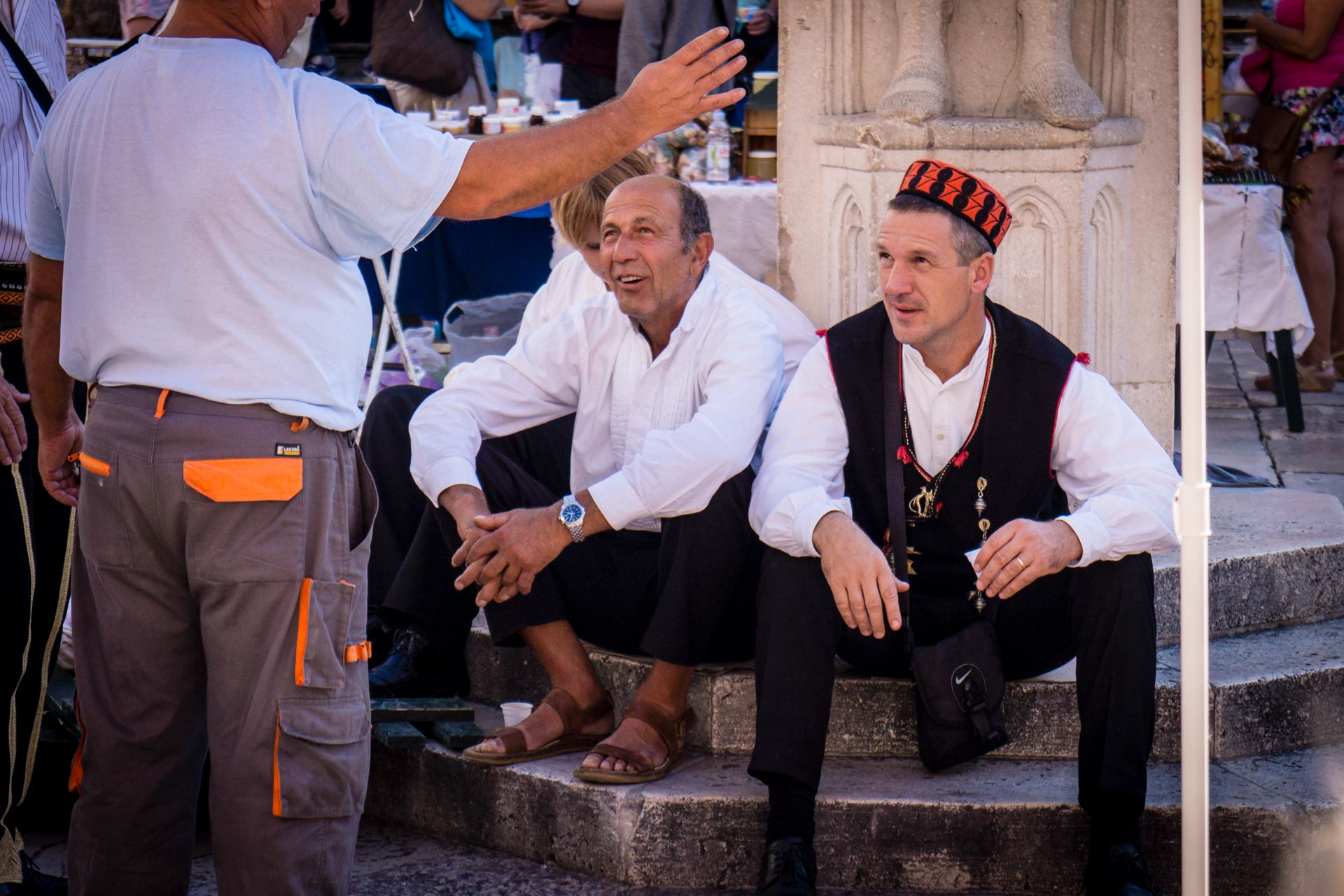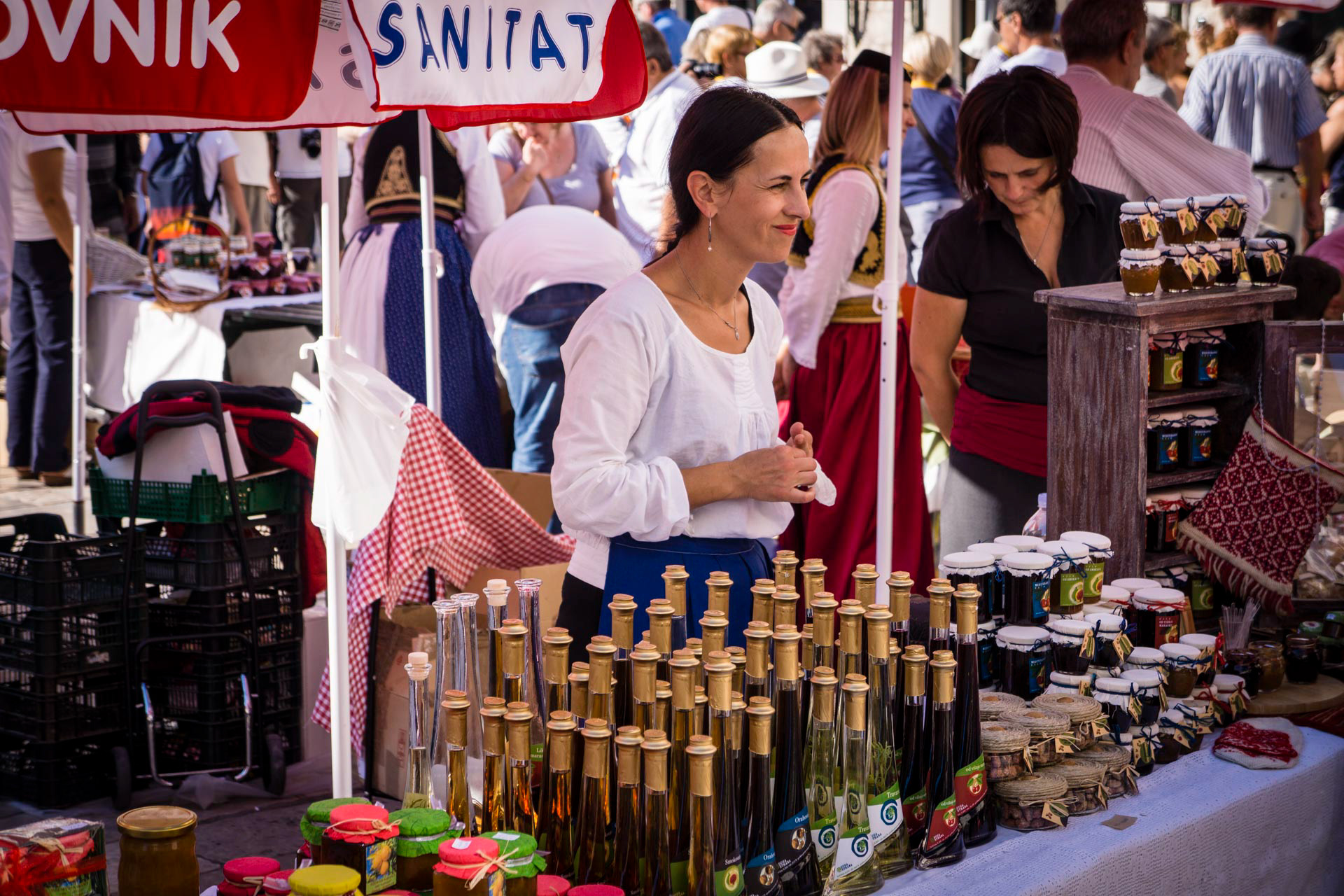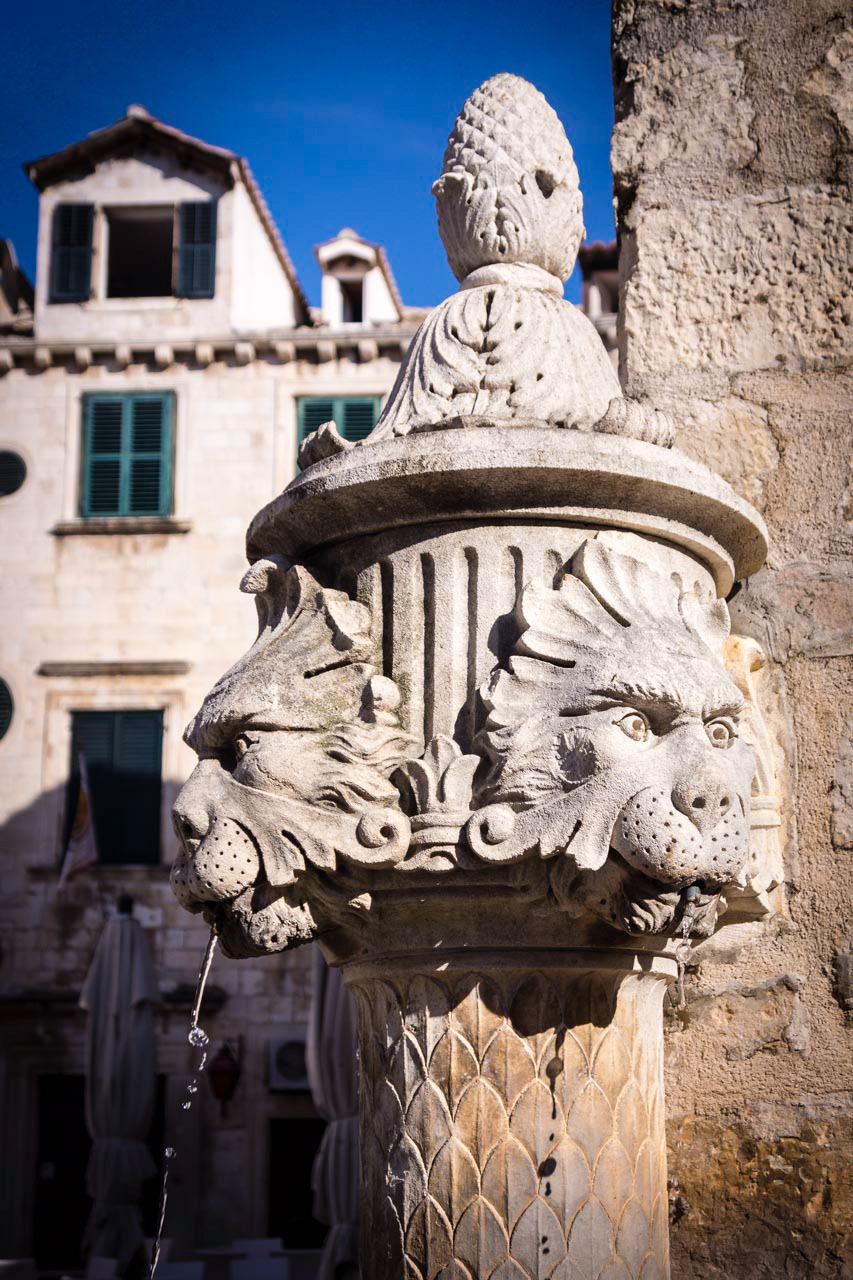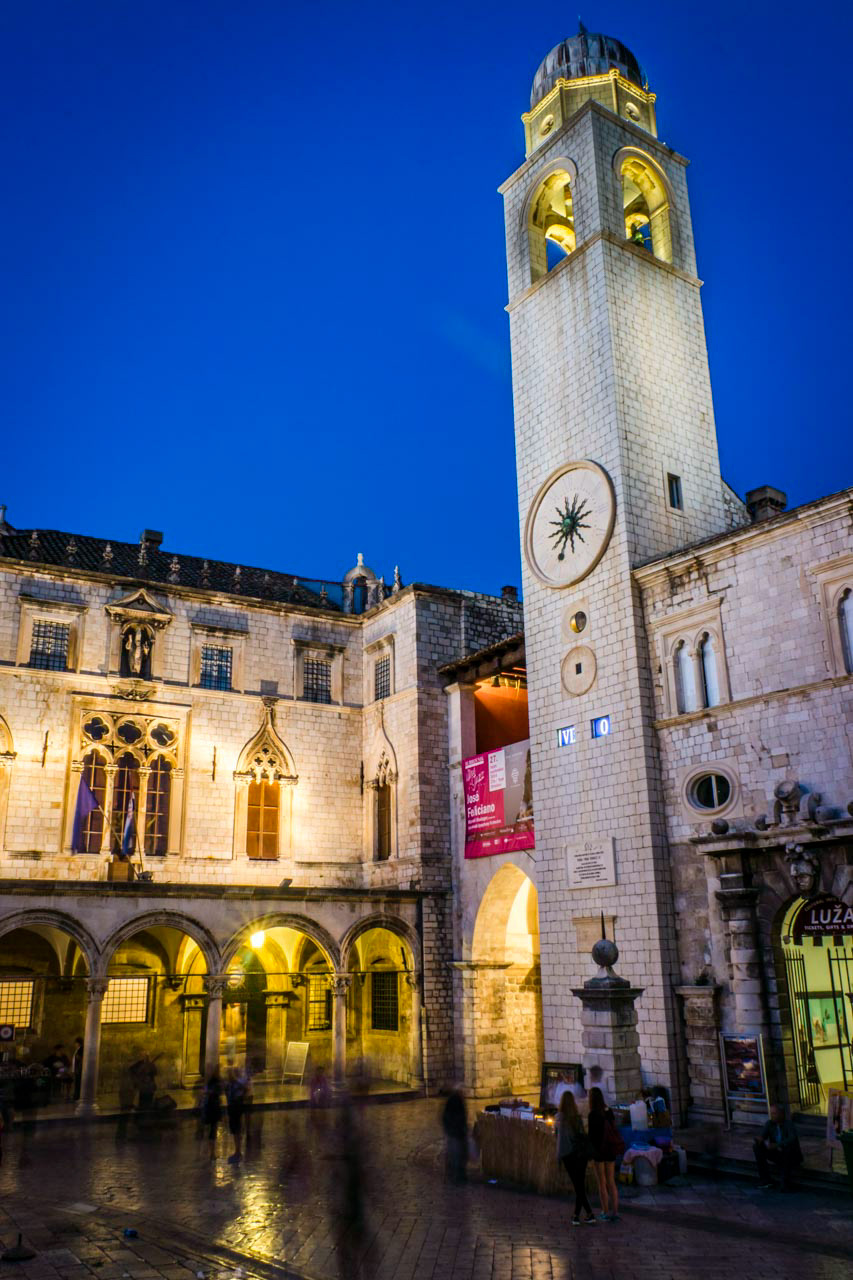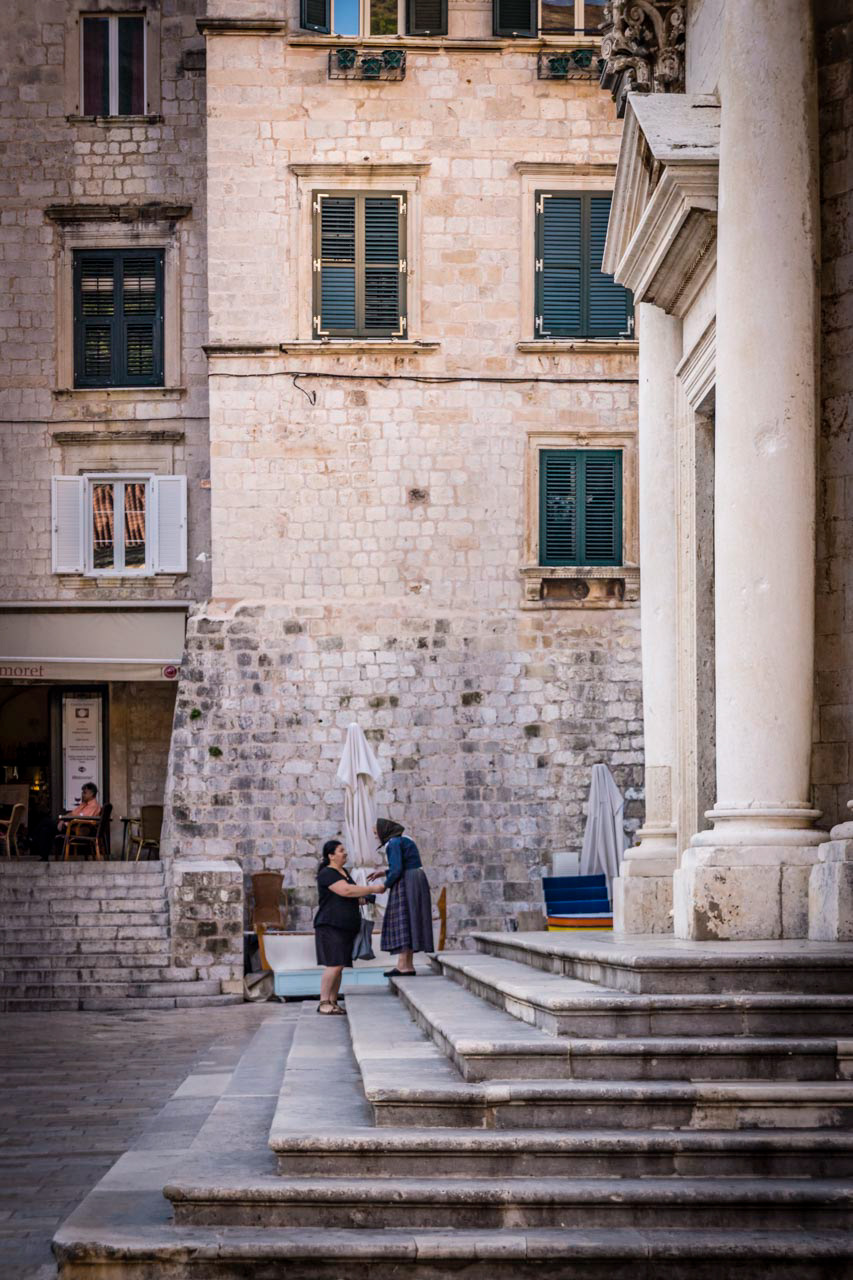 ON THE SEA
Beyond the Old Town walls, a short ferry ride takes you to the island of Lokrum. A nature reserve, the island is a contrast to urban Dubrovnik, with woods, gardens and swimming spots.
See more from Dubrovnik on 500px and follow for updates.